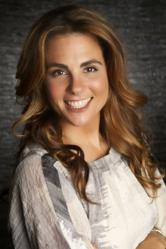 We are very pleased to add Carla to our senior leadership team and to have her refine the overall strategy for our pro sports and entertainment division.
McKinney, TX (PRWEB) June 13, 2011
Zelo Public Relations™, a provider of public relations services including professional sports and entertainment events, player foundation management and talent representation, announced today it has hired Carla Rosenberg as Senior Vice President, Pro Sports and Entertainment division.
Most recently, Rosenberg was Sports Marketing Director at SCA Promotions, where she provided leadership and strategy for the company's sports sales and marketing functions. Prior to joining SCA, she worked for more than seven years with Hicks Sports Group, where she spent three seasons with the Texas Rangers Baseball club and six seasons with the Dallas Stars Hockey team.
During her tenure at the Dallas Stars she served as Senior Director, Community Marketing and the Executive Director of the Dallas Stars Foundation. During that time Rosenberg was instrumental in helping drive unprecedented growth in Stars Foundation funding and community initiatives.
At the Texas Rangers, Rosenberg served as an Executive Marketing Assistant to the President, managing financial and operational initiatives related to budgeting and strategic planning for all club departments, as well as serving as a liaison between the Club President, members of the organization and the public.
"We are very pleased to add Carla to our senior leadership team and to have her refine the overall strategy for our pro sports and entertainment division," said Lars Rosene, President and CEO of Zelo Public Relations. "Carla's extensive experience in professional sports blends well with the public relations and media expertise of our agency to provide our athletes and other high profile clients and their foundations with industry-leading reputation management and brand awareness strategies," Rosene added.
Rosenberg's new responsibilities include client acquisitions, public relations and branding strategies for the company's pro athlete and high profile individual clients, media and press management for pro sports events and overall division strategy enhancement.
Rosenberg currently serves as Chair of the Women on the Move Luncheon benefitting the Multiple Sclerosis Society and on the Board of Trustees for the National Multiple Sclerosis Society's Lone Star Chapter. In addition, she serves on the Round Table, benefitting the North Texas Food Bank. As part of her role with the Stars, Rosenberg served on the National Hockey League's Community Relations Advisory Board for three years.
She received a full tennis scholarship and holds a Bachelor of Science in Kinesiology from the University of Illinois at Urbana-Champaign, where she graduated with highest honors as well as Academic All-American and All-Big Ten accolades. Carla also received a Master of Business Administration in Marketing/Sports and Entertainment Management from the University of Dallas, Irving, Texas.
ABOUT ZELO PUBLIC RELATIONS
Zelo Public Relations is a full-service public relations agency focusing on reputation management strategies for global clients. The primary practice areas of the agency focus on pro sports and entertainment clients, sustainability, including Global Reporting Initiative (GRI) reporting, corporate communications, media relations, and media training. Zelo PR is a registered Organizational Stakeholder of the GRI and supports the mission of the GRI to develop globally accepted sustainability reporting guidelines through a global, multi-stakeholder process. More information about Zelo Public Relations can be obtained by visiting the company's website at http://www.ZeloPublicRelations.com.
# # #