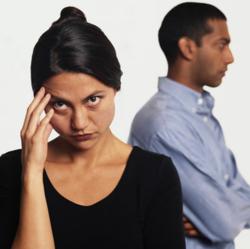 ...many abused individuals never formally seek help from IPV resources -- making the role of health providers more critical in the assessment and intervention process
Philadelphia, PA (PRWEB) June 21, 2011
HealthForumOnline (HFO), a nationally-approved (APA, ASWB, NBCC, PSNA, CA-BBS) provider of online continuing education (CE) for psychologists, social workers, counselors, nurses and other allied healthcare professionals announces the addition of a new online CE/CEU course, Culturally-Sensitive Assessment and Treatment Strategies for Intimate Partner Violence to their extensive online CE resource library.
Intimate partner violence, or IPV, is an epidemic. Each year, women experience about 4.8 million intimate partner related physical assaults and rapes, and men are the victims of about 2.9 million intimate partner related physical assaults. IPV resulted in 2,340 deaths nationally in 2007. Worldwide, at least one in every three women has been beaten, coerced into sex or otherwise abused during her lifetime. Further, IPV affects not only the direct victims, but also their families. Between 3 and 10 million children are exposed to IPV every year and half of the legal witnesses of IPV are children.
While both women and men can be IPV victims, it disproportionately affects women. However, IPV among same-sex female and male couples must also be addressed, particularly because health providers, as well as law enforcement personnel, may inadvertently fall prey to cultural myths and inequitable statutes regarding same-sex IPV.
IPV victims often present with mental and physical health concerns. Unfortunately, many abused individuals never formally seek help from IPV resources -- making the role of health providers more critical in the assessment and intervention process. This online CE course will provide mental health professionals and allied healthcare workers with essential theory- and evidence-based information to help identify IPV and promote safety. Specifically, this CE course presents the current definition of IPV and basic underlying theories of this behavior. Because research indicates violent behavior tends to escalate over time, health providers will learn to identify the warning signs of IPV, including potential indicators between same-sex partners. Health professionals will learn assessment and intervention strategies including specialized health and legal resources for individuals in abusive relationships. Finally, as relationship abuse may be culture-bound, techniques for improving cultural competence while working with victims of IPV are emphasized.
This is the second online CE course that Dr. Amy Van Arsdale has authored for HealthForumOnline. Anchored in the Department of Psychology at Marymount University her clinical and research interests include multiculturalism, adolescent female sex offending and risk factors for juvenile delinquency. Dr. Van Arsdale's other online CE course Culturally-Competent Healthcare with Lesbian, Gay, and Bisexual (LGB) Individuals, is designed to improve cultural competence for healthcare providers working with LGB individuals. It provides an overview of the emotional and physical issues affecting this population; reasons why many LGB individuals do not seek treatment; and research on treatment guidelines for mental health care and presents clinical resources to assist in the continued development of their skills with the LGB population. Additionally, models of lifespan identity development are described to provide a context within which clinicians can better conceptualize patients' issues.
Psychologists, social workers, counselors, nurses and other allied health professionals can chose from HFO's 20 categories of continuing education (CE) topics related to health psychology and behavioral medicine (i.e., ethics, cancer adaptation, women's health, cultural diversity, eating disorders, reproduction/sexuality, aging/gerontology, pediatric behavioral medicine, assessment, chemical dependency, chronic/acute illness, clinical intervention, group therapy, infectious disease, long-term care, neuropsychology, pain management, spirituality, LGBT issues) containing more than 70 online CE courses that are fast, convenient and cost-effective. All HFO CE courses and supporting materials are available online or as downloadable, transportable PDFs. Participants print their own CE certificates. Lastly, HFO routinely updates our online CE courses and enables customers to review these updates for free even after they have completed the CE activity and generated their CE certificate.
For more information on this course or a complete listing of titles in our online CE resource library, visit HealthForumOnline.com.
About HealthForumOnline:
HealthForumOnline (HFO) is approved as a provider of CE courses by the American Psychological Association, the National Board of Certified Counselors, the Association of Social Work Boards, and several state professional organizations, including the Pennsylvania State Nurses Association, an accredited approver by the American Nurses Credentialing Center's Commission on Accreditation, and the California Board of Behavioral Sciences. HFO's CE Program's Advisory Committee and authors are comprised of over 60 nationally-recognized experts in behavioral medicine.
###