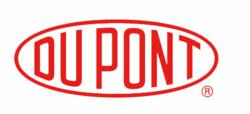 This year's winners show the important role packaging plays in enabling more sustainable consumer goods; they also show how innovative use of materials can lead to cost-effective, sustainable packaging solutions.
Wilmington, DE (PRWEB) June 13, 2011
Gillette, Coca Cola, Intel, GlaxoSmithKlein and Heinz are among the top brands to secure DuPont Packaging Awards announced today. The 23rd annual awards program honors packaging innovation and shows how collaboration throughout the global value chain can bring cost-effective innovation to the market to help improve sustainability, the consumer experience and reduce waste.
"This year's winners show the important role packaging plays in enabling more sustainable consumer goods," said William J. Harvey, president -- DuPont Packaging & Industrial Polymers. "They also show how innovative use of materials can lead to cost-effective, sustainable packaging solutions."
These trends bear out in the results of a recent DuPont global survey of packaging professionals which found sustainability is the top challenge facing the industry, closely followed by cost concerns.
John Bernardo, principal, Sustainable Innovations LLC, head of the jury panel, said: "Nearly all of the winning innovations related to reducing waste in the system. The jury could see a much deeper consideration of sustainability concerns, starting with responsible sourcing, thoughtful package design, all the way to end-of-life factors."
In addition to honoring innovation, the DuPont Packaging Awards program stresses the importance of shared learnings and insights as a means of fostering collaboration throughout the value chain.
This year, the global webcast announcing the winners also includes perspectives from the independent jury panel and insights into bringing innovation to market from many of the winners. Featured speakers were:

Bob Lilienfeld, whose "Use Less Stuff" segments are featured on FOX News. He spoke on the sustainable packaging paradox – closing the gap between quantum science and consumer psychology.
Peter Clarke, founder and CEO of Product Ventures, spoke on the future of package design and challenges to incorporate innovation, sustainability and cost/waste reduction.
Now in its 23rd year, the DuPont Awards for Packaging Innovation is the industry's longest-running, global, independently judged celebration of innovation and collaboration throughout the value chain. Each year an esteemed panel awards diamond, gold or silver honors based on "excellence" in one, two or all three categories: Innovation, Sustainability and Cost/Waste Reduction. This year's expert jury panel evaluated more than 200 entries from 26 countries and awarded two diamond winners, six gold winners and eight silver winners.
For more information on the winners and their packaging innovations click here.
DuPont Packaging & Industrial Polymers manufactures an extensive mix of adhesive, barrier, peelable lidding and sealant resins and provides a globally networked development team to work with customers on packaging programs that help protect the product, environment, improve shelf appeal, convenience and reduce cost in the food, cosmetics, medical products and other consumer goods and industrial packaging industries.
DuPont – one of the first companies to publicly establish environmental goals more than 20 years ago – has broadened its sustainability commitments beyond internal footprint reduction to include market-driven targets for both revenue and research and development investment. The goals are tied directly to business growth, specifically to the development of safer and environmentally improved new products for key global markets.
DuPont (http://www.dupont.com) is a science-based products and services company. Founded in 1802, DuPont puts science to work by creating sustainable solutions essential to a better, safer, healthier life for people everywhere. Operating in more than 90 countries, DuPont offers a wide range of innovative products and services for markets including agriculture and food; building and construction; communications; and transportation.
High-resolution images of the individual winners are available by clicking here, or cut and paste the URL into your browser: http://www2.dupont.com/Packaging_Resins/en_US/whats_new/23rd_packaging_awards_winners.html.
Contact:
Carole Davies
248-583-8112
carole(dot)a(dot)davies(at)usa(dot)dupont(dot)com
# # #