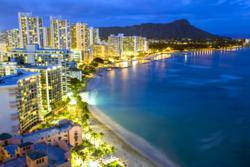 (PRWEB) June 12, 2011
MyReviewsNow is pleased to announce its new affiliation with TripAdvisor, the world's largest travel website that enables adventurers to plan the perfect trip. Operating in 27 countries, TripAdvisor.com attracts more than 50 million unique monthly visitors through 18 affiliate travel sites, including AirfareWatchdog.com, CruiseCritic.com, EveryTrail.com, FamilyVacationCritic.com, IndependentTraveler.com, SmarterTravel.com and Travel-Library.com. Users have provided more than 45 million unbiased reviews and have shared advice on cities, hotels, resorts, flights, vacation rentals, vacation packages, travel guides, restaurants and attractions across the globe. The friendly, casual community contributes its own insights and tips, shares experiences and opinions and provides information on how and where to book air reservations or book hotel accommodations.
MSNBC.com recently praised the community's efforts, writing that "there is simply no substitute for TripAdvisor's hotel reviews." Members reveal their travel stories through written reviews and photo galleries, while the travel forum is filled with insightful questions and informative answers.
It is free to join and use all the planning features and services provided by TripAdvisor. Members can organize and save their travel research and can pin mark their travel map for future trips and favorite destinations. The community is encouraged to interact with each other by creating individual profiles, communicating through private messages and using the Traveler Network to connect with family and friends. The Trip Friends feature lets users sign in with Facebook and connect with buddies who have visited a particular destination. This allows them to ask questions and get helpful advice from people they already know and trust.
TripAdvisor also offers an informative Help Center section that provides to-do lists and things to ponder when planning a trip. Personalized weekly newsletters are packed with insider tips, exclusive discounts and free offers from some of the world's top destinations and accommodations. Members can also opt to receive planning alerts, trip watches and inspirational vacation ideas.
While TripAdvisor does not book air reservations or book hotel accommodations, the website does serve as a resource for finding discounted flights and reasonable sleeping rates around the world. Users are also provided with seamless links to booking tools that make planning a trip or vacation an easy, efficient experience. At a member's request, TripAdvisor provides personalized Air Watch email alerts when fares drop to a specified price.
In addition to its user reviews, TripAdvisor offers a list of the 200 most popular cities in the world and a "Worst Of" list that includes the Dirtiest Hotels. The website released its Travelers' Choice Best 2011 Destinations, which crowned Cape Town, South Africa as the top 25 must-visit destinations in the world. Sydney, Australia; Machu Picchu, Peru; Paris, France and Rio de Janeiro, Brazil rounded out the Top 5. The best 2011 destinations list can also be sorted by 14 different countries.
In May, TripAdvisor launched an updated version of its free mobile app, which can be used by the iPhone, iPad and iPod Touch, as well as Android, Nokia, Palm and Windows Mobile devices. Since its release, the program has become the top-downloaded travel app in more than 80 countries and was described by The Sunday Express as being "a godsend if you're someone who won't settle for second best and you're determined to seek out the best places ASAP." The app also features a "Near Me Now" tool that provides entertainment, dining and lodging options nearby, as well as a Virtual Tour that offers a street-level view of a destination.
# # #