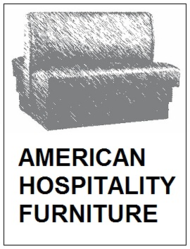 We expect high growth in the outdoor market for the foreseeable future.
Atlanta, GA (PRWEB) June 14, 2011
Americanhospitalityfurniture.com announced recently wholesale pricing for new outdoor restaurant furniture. The company attributes their change in focus to the stricter enforcement of regulatory changes in states, such as Florida, which are prohibiting indoor smoking at restaurants and workplaces. This has led to an increase in demand for outdoor patio seating space.
Americanhospitalityfurniture.com, which is based in Atlanta, also attributes this increase in demand to the change in weather, as longer and warmer summers have led to increased demand for frozen treats such as ice cream and frozen yogurt. Management believes that this trend is expected to continue as new and existing restaurants remodel and expand.
Management explained, "As the manufacturing industry faces increased pressure from the cost of raw materials to the price of fuel, we are continuously searching for new opportunities to expand into additional markets. We expect high growth in the outdoor market for the foreseeable future."
American Home & Hospitality LLC is the owner and operator of Americanhospitality furniture.com. They are a wholesaler of the all aluminum chair, the black wicker chair, the honey wicker chair, and the teak restaurant chair. American Home & Hospitality is accredited by the Better Business Bureau and serves the Southeast region as well as national corporate accounts.
# # #