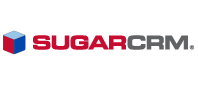 The combination of Bestoutcome's project management and CRM skills will provide significant value added services to both existing and new clients
(PRWEB UK) 15 June 2011
Bestoutcome, the Programme and Project Management company and provider of PM3, the leading project management software tool, announced today that it had been appointed a business partner of SugarCRM.
David Walton, founder and chief executive of Bestoutcome, said: "The combination of Bestoutcome's project management and CRM skills will provide significant value added services to both existing and new clients. We are particularly attracted to SugarCRM's open source technology which will enable us to work with our clients to integrate SugarCRM with their critical business applications." Bestoutcome aims to generate over 30% of its revenue from SugarCRM activities within the next year.
According to the Gartner Group, the global CRM market was $9.1billion in 2008. Gartner is forecasting a healthy growth, reaching $13 billion by 2013. This growth is fueled by improvement in business confidence, as well as the introduction of new technologies, such as SugarCRM mobile, which enable sales forces to access the information when they want where ever they are.
Julian Thorpe, Territory Manager UK, Ireland and Middle East, said he is delighted that Bestoutcome have become a business partner. Commenting on the appointment, Thorpe said: "We are looking forward to working with Bestoutcome. The skills they bring in project management and consulting support and advice will be hugely beneficial for SugarCRM's customers.
Notes to the Editor
Bestoutcome was founded in 2000 and launched its project management tool, PM3, in 2007. PM3 now has several hundred users and a new release, PM3 for Retail, is due for release later this year. PM3 can either be hosted or provided as SaaS. Clients of Bestoutcome include Unilever, BP, Signet, WH Smith, Laing O'Rourke, BBC, Camden PCT, Confused.com and Brighthouse Stores. Bestoutcome was featured in the Daily Telegraph Business Club in October 2010. (http://www.bestoutcome.com)
SugarCRM is the world's leading provider of commercial open source customer relationship management (CRM) software. Founded in 2004 as an open source project, SugarCRM applications have been downloaded over seven million times. Over 6000 customers have chosen SugarCRM's On-site and Cloud computing services. (http://www.sugarcrm.com)
Customer relationship management (CRM) is a widely-implemented strategy for managing a company's interactions with customers, clients and sales prospects. It involves using technology to organize, automate, and synchronize business processes—principally sales activities, but also those for marketing, customer service, and technical support. The overall goals are to find, attract, and win new clients, nurture and retain those the company already has, entice former clients back into the fold, and reduce the costs of marketing and client service. Customer relationship management describes a company-wide business strategy including customer-interface departments as well as other departments.
For further information: contact David Walton, Bestoutcome, on 07799411272 and Julian Thorpe, SugarCRM, on 07811219488
###