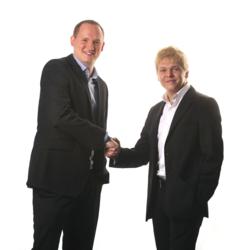 Being chosen as the first call tracking supplier in the UK to provide such an integration solidifies our position as leaders in our market.
Manchester, UK (PRWEB UK) 14 June 2011
AdInsight Limited is the first UK based call tracking and analytics company to integrate with Marin Software's bid management solution. AdInsight has been chosen by Marin Software to provide integral phone call conversion data and insight into the offline conversions of paid search marketing campaigns in the UK.
The integration between the companies will provide Marin Software with the ability to utilise AdInsight's market leading call tracking software data in its wider paid-search bid management platform, which is currently used to manage over 2.1 billion USD of marketing spend annually for its clients. This new integration will enable them to see their clients' offline telephone conversions as well as the online conversions they already track all in one place, allowing Marin to better manage client campaigns and improve ROI.
"Both Marin Software and AdInsight provide premier solutions for marketers, so making this integration for more accessible data is a natural step forward. The ability for AdInsight to share its call tracking data with Marin will provide crucial ROI and conversion data for companies that predominantly sell their products or generate their leads via the telephone, which was previously extremely difficult to achieve," explains Ross Fobian, director at AdInsight.
"As we are able to accurately track when telephone conversions have happened, we can then pass this data on to Marin so their software can better optimise campaigns; this offline conversion data can be easily incorporated into the Marin reporting suite. Many of our clients already use Marin's bid management platform, so the integration was an obvious move towards creating greater value for our mutual clients.
"This move will provide marketers with much more valuable information about their paid search efforts; it can help them make important decisions on how to best spend their budget, and which keywords provide the best results; not just in terms of quantity, but also in terms of quality.
"We are happy to be recognised by Marin Software as the principal phone call tracking company in the UK. Being chosen as the first call tracking supplier in the UK to provide such an integration solidifies our position as leaders in our market. We were the first call tracking company in the UK to integrate with Google Analytics and Adwords and we will continue to strive for such innovation. We are confident that Marin and AdInsight alike will greatly benefit from this latest integration."
Further information on AdInsight's award winning call tracking solution can be found at http://www.adinsight.eu/.
###