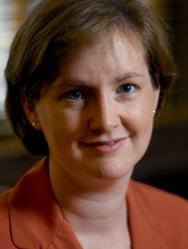 By coming forward, they have already begun to help the community heal, and this litigation could afford them an opportunity to share their stories.
Providence, R.I (PRWEB) June 13, 2011
Erwin, Tenn., area residents have filed a lawsuit alleging they suffered serious injury or property damage because of toxic radioactive substances in the environment from Nuclear Fuel Services (NFS) nuclear materials processing facility.
The putative class action Adkins, et al. v. W.R. Grace & Company, No. 2:11-CV-00173 (E.D. Tenn.) includes any person who lived or worked in the Erwin area between 1957 and the present and experienced property damage or was diagnosed with severe or fatal illnesses, including numerous types of cancer. The plaintiffs claim they were exposed to radioactive, hazardous and toxic substances released into the nearby air, water and soil due to, among other charges, alleged gross negligence on the part of NFS and numerous other named defendants.
"We have seen in previous environmental contamination cases the devastating impact that potentially negligent environmental practices can have on a community, and our hope is that Erwin residents will now have their day in court as well as initiate changes in the safety culture at NFS," said Motley Rice environmental attorney Fidelma Fitzpatrick. Motley Rice is representing the putative class with co-counsel John T. Milburn Rogers of Rogers, Laughlin, Nunnally, Hood & Crum, P.C., and Marc J. Bern of Napoli Bern Ripka & Associates LLP.
"This area is my home. To see so many of my friends and neighbors being affected by contamination that may have been avoided is unacceptable. By coming forward, they have already begun to help the community heal, and this litigation could afford them an opportunity to share their stories," added attorney John Rogers.
The primary purpose of the Erwin plant was to prepare high-enriched uranium to be made into fuel for the U.S. Department of Energy's Naval Reactor program. NFS has been criticized for repeated safety violations and cited for chronic non-compliance with federal regulations throughout its history. In addition, in 2010, Dr. Michael Ketterer of Northern Arizona University documented radioactive contamination 25 miles from Erwin that had the same fingerprint as the materials used and released at the NFS plant and believed to be from it.
"The residents of Erwin deserve the chance to seek accountability from those entities allegedly responsible for their suffering," said attorney Marc Bern. "I think that both the legal and factual merits of this case will speak for themselves."
Erwin's NFS facility is one of the nation's first privately owned commercial nuclear processing facilities and was founded in 1957 by the Davidson Chemical Division of W.R. Grace Co. before being purchased by Babcock & Wilcox (B&W). Some of the defendants in this lawsuit are also currently facing litigation based on similar allegations of serious illnesses and wrongful death resulting from exposure to radiation contamination in the Parks Township-Apollo areas of Western Pennsylvania.
About Motley Rice LLC
Motley Rice is one of the nation's largest plaintiffs' litigation firms. Motley Rice attorneys have experience taking on complex civil cases against large corporate wrongdoers, including pioneering asbestos lawsuits and tobacco litigation and their lawsuit against terrorist financiers on behalf of 9/11 families. With more than 65 attorneys and hundreds of staff, the firm continues to handle cases in the areas of environmental contamination, aviation disasters, securities and consumer fraud, shareholder rights, mesothelioma, occupational disease, human rights, prescription drugs and medical device defects. Motley Rice LLC is headquartered in the Charleston, S.C., area and has additional offices in California; Connecticut; New York; Rhode Island; Washington, D.C.; and West Virginia. Motley Rice LLP operates the California office. For more information about Motley Rice LLC or the nuclear contamination lawsuit, contact Motley Rice attorneys Fidelma Fitzpatrick (DC, MA, NY, RI) or Jonathan Orent (MA, RI, WI) at 1.800.768.4026. Connect with us on Facebook and Twitter.
###
To contact Marc J. Bern, Senior Partner of Napoli Bern Ripka & Associates LLP, call 1.888.529.4669 or 516.361.4909.
To contact John T. Milburn Rogers, Senior Partner of Rogers, Laughlin, Nunnally, Hood & Crum, P.C. call 423.639.5183.