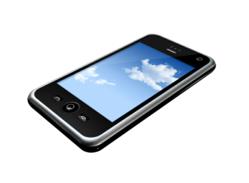 Three months free Gadget cover for all new Octagon customers
(PRWEB UK) 15 June 2011
With the fast and seemingly endless expansion of ever more sophisticated mobile technology; be it smart phones, media players, gaming consoles, satellite navigation equipment, laptops or tablets, most of us carry at least one piece of expensive equipment around with us every day. If they have one thing in common, it is that we now rely totally upon them.
So what happens when they are stolen or damaged? Who's going to pay for them to be repaired or replaced? That's when we all reach out for our insurance policies. It is then that we come to realise that they are often not covered, or if they are, then the amounts an insurer will pay can be severely limited.
By launching a new Gadget Policy to the market, arranged through their sister company One Quote Direct Insurance Services, and underwritten by Supercover Insurance, motor insurer Octagon Insurance aims to overcome this for their customers with a policy that covers valuable equipment both in the car and for an additional premium, out of it too.
They are so convinced of its benefits that free cover is being offered for three months for any customers taking out a new car policy, providing cover for electronic equipment whilst in the car. At the end of this period, customers have the option to extend the same level of cover for the remainder of the year, and to upgrade it to cover the same electronic equipment whilst out of the car.
Are there any limitations to what is covered? Apart from the usual requirements to take reasonable precautions in protecting equipment, the main limitation is that it is restricted to an item being no more than 36 months old when cover starts.
Octagon Insurance is a specialist insurer of private cars and vans. octagoninsurance.com
###