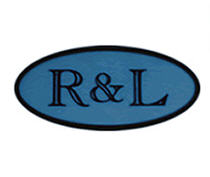 I chose R&L because of its superior reputation for successfully helping victims of serious and significant personal injuries. I wanted to continue my career in a practice where the attorneys are dedicated to their clients and their rights.
Garden City, NY (PRWEB) June 15, 2011
The law firm of Rubin & Licatesi, P.C. announces that personal injury attorney Jennifer M. Spina has joined its Nassau County office.
Ms. Spina joins Rubin & Licatesi's litigation department as a senior trial attorney with extensive experience in the areas of personal injury and medical malpractice. The Queens car accident attorney has dedicated her career to helping victims of all types of accidents including those who have suffered injuries due to medical negligence, motor vehicle accidents and premises liability.
About Jennifer M. Spina, Esq.
Ms. Spina is a member of the New York State Trial Lawyers Association and the American Association for Justice. She is a graduate of Hofstra Law School at Hofstra University and St. John's University.
The law firm of Rubin & Licatesi, P.C. offers legal services throughout all boroughs of New York City to clients in the following areas:

Personal Injury
Auto Accidents
Medical Malpractice
Real Estate
Foreclosures
No Fault Arbitration & Civil Litigation
Rubin & Licatesi, P.C. is a full-service law firm in Nassau County with specialized attorneys in two distinct areas: personal injury and real estate. The firm's lawyers serve clients throughout all boroughs of New York City, including Nassau, Suffolk, Rockland and Westchester counties. Jennifer M. Spina is a fitting addition to the firm as a Queens auto accident attorney. In her most recent civil trial, Ms. Spina's client was awarded a $30 million dollar verdict.
Founded in 1981, the partners at Rubin & Licatesi have 59 years of combined legal experience. For more information, please contact the firm online or call 516-227-2662.
###