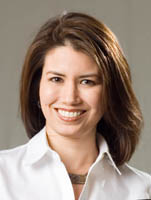 New York, NY (PRWEB) June 16, 2011
Market it Write founder and president Mistina Picciano will be a featured presenter at the 2011 Dress for Success Annual Affiliate Leadership Conference later this month.
Dress for Success helps disadvantaged women gain the career development tools and support they need to create thriving personal and professional lives. The organization provides secondhand professional attire at affordable prices.
The conference will take place at the InterContinental in Times Square from June 27 to June 30. Picciano will speak on Tuesday, June 28. Her session will focus on helping participants create marketing materials that help build the nonprofit's brand without breaking the bank.
More than 165 affiliates are expected to attend the conference, the majority of them from the United States, United Kingdom, Canada, New Zealand, Australia, Mexico and the Netherlands. The event will give affiliates tools and information to help them strengthen their programs and organizations, while increasing the impact that they have not only on the lives of their clients, but also on their communities.
"I am delighted to support the efforts of Dress for Success," said Picciano. "I have long admired the organization and its mission, and it's a privilege to help give their leadership team the tools to expand their outreach in their local communities."
About Market it Write
Market it Write provides copywriting, marketing and social media services for both print and electronic media. Its team of creativity experts offers clients a full range of options, from initial concept to finished product, and works with large and small clients in a wide range of industries. For more information, visit http://www.marketitwrite.com.
About Dress for Success
Dress for Success Worldwide promotes the economic independence of disadvantaged women by providing professional attire, a network of support and the career development tools to help women thrive in work and in life. Since 1997, the organization has served more than 600,000 women worldwide. Dress for Success currently has locations in 113 affiliates in 10 countries. More information can be found at http://www.dressforsuccess.org.
###