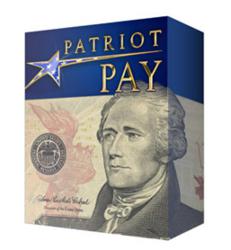 We have compiled a list of thousands of payroll scenarios that we use to bolster the accuracy and dependability of our payroll calculations.
Canton, OH (PRWEB) June 14, 2011
Iowa small business owners now have a new tool for their business: Patriot PAY online payroll software. Patriot PAY is simple yet powerful payroll software designed especially for American small business owners. Available in 21 other states, Patriot PAY takes advantage of cloud-based technology to give business owners online access to their payroll data anytime, anywhere. Iowa employers can run payroll whether they're at the office or on the road in Des Moines, Ames, Cedar Rapids, or anywhere.
Savings and Value
Patriot PAY presents an opportunity for employers in America's heartland to save on payroll expenses. Starting at just $10 a month, Patriot PAY offers great value as well as ease of use, with built-in help and training tools throughout and customer support options.
Employers can modify their payroll settings anytime, and run payroll as often as they like at no extra charge. They can choose any means to pay their employees, whether by printed or handwritten paychecks, pay cards, direct deposit, or online bill pay through the bank.
Accurate Calculations
Patriot PAY customers can count on efficient, accurate payroll calculations -- guaranteed. According to Asher McCune, senior software developer, precision of the payroll software is key.
"We have compiled a list of thousands of payroll scenarios that we use to bolster the accuracy and dependability of our payroll calculations," he said. "By requiring that each new build of our software successfully handle every scenario in the list and by continually adding new scenarios to the list, we systematically ensure that the accuracy of our calculations is only improving."
Affordable Add-Ons
Iowa business customers can take advantage of other Patriot offerings to help their business run smoothly. With TaxBeGone, the payroll tax filing and deposit service that works with Patriot PAY, customers don't have to worry about remembering to make their payroll tax deposit or file quarterly forms. Patriot will handle all applicable local, state, and federal payroll tax filings, and give customers a report of all actions taken on their behalf.
Another affordable add-on, MY Patriot Employee Self-Serve (ESS), gives employees online access to their own pay details. When employers opt for MY Patriot, their employees can log in to a secure website, see their pay history, print out pay stubs, and make changes to their bank account information if direct deposit is offered.
Free Trial
Patriot offers many ways for customers to try out the payroll software at no risk. Iowa employers can sign up for a guided tour with a customer support representative or take a 48-hour trial of the software, then sign up for a free month at no obligation. With Patriot, it's easy to sign up and add on other services, and customers can cancel at any time.
About Patriot Software, Inc.
Patriot Software, Inc., located in Canton, Ohio, helps simplify employee management with online software applications for Payroll and Employee Payroll Taxes. Our online payroll software gives customers freedom to access their business data anytime, anywhere.
For information on all of our products servicing Iowa, contact Patriot Software, Inc., at (330) 455-9218, or visit our Press Page.
###