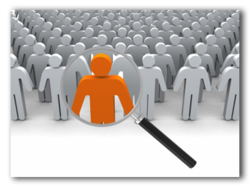 These OptTags are very significant. When you see a list of local businesses, you need to gain even further attention.
Morristown, NJ (PRWEB) June 16, 2011
Optimum7 is pleased to announce the addition of a new strategy to their Local Online Marketing Services. Now well known for its Internet Marketing Services with special focus on Search Engine Optimization (SEO) and Paid Search or Pay per Click Management, Optimum7 now offers LocalBoost to its existing and new clients.
Small businesses and professions requiring focus on local clientele that precisely match their service area require affordable marketing efforts that are 100% channeled towards local online searchers. These businesses include everyday needed products and services:

Electricians
Plumbers
Contractors
Landscapers
Physicians
Accountants
Attorneys
Retail / Specialty
Taxi / Limos
Technical Service
While Search Engine Optimization (SEO) and Pay per Click (PPC) marketing are available to local businesses, they often require significant financial investments and commitments that are beyond the scope of many of these businesses.
Optimum7 LocalBoost provides local businesses the ability to "get found" on the internet for only $250 per month! Local Boost provides online syndication of business listings on a myriad of local directories and search engines that, as an aggregate, control about 60% of the local online search market. These directory sites include:
Google Places
Yahoo Local
Bing Local
Yelp
Local.com
SuperPages.com
YellowBook
Many others
In addition, the listings include a neat attention getter … OptTags … these are little yellow tags that highlight your customizable listing. The tag can be updated as often as you like to reflect special services, special promotions, discounts, etc. It serves to set you apart from competition and to continually keep your promotions current and relevant. All of this is implemented and managed by Optimum7.
You don't even need to have a website! LocalBoost does not require a website because the criteria required to get listed only involve a physical presence as a registered business. LocalBoost further supports clients by including monthly articles written specifically about relevant topics to the business and then promoted widely online to specific online publishers. This serves to consistently promote the business online to those who seek these article / press release / content-type sites for local information.
The service offers further enhancements and options including "Reputation Alerts." Local Businesses need to know when someone has posted a review or comment online pertaining to their business, service, and support. Positive reviews should be promoted. A negative review requires response or immediate remediation. These alerts provide LocalBoost customers the ability to know immediately about the review and to respond appropriately.
President & CEO of Optimum7, Arthur Cooper, explains LocalBoost strategically … "There are many small businesses and professionals who serve only local geographic areas. There are many startups that can't afford a PPC campaign requiring at least $1,000 - $1,500 per month to get business in the door. SEO can cost $10,000 in the first year alone, not to mention the cost of designing and / or reconfiguring a website. Many of these businesses need to get the phone ringing. They need to walk before they can run. These are the businesses we are targeting and we know that there are countless locally-based businesses that truly need LocalBoost. We know this because many seeking more business have contacted us of the years but are disappointed to learn what they didn't want to hear … that getting to page 1 on Google through SEO and PPC was way beyond their current budget. LocalBoost is perfect for these businesses. It will get the phone ringing!"
LocalBoost also offers bonuses that further enhance Optimum7's offering. Cooper elaborated on these … "LocalBoost is only $250 a month and there is no term commitment. You can stop anytime. However, we offer additional services for certain comments. For instance, if a new LocalBoost customer prepays the first 3 months of LocalBoost, we will provide phone tracking complete with reporting at no additional charge. This provides new customers the ability to quantify exactly how many phone calls they have received and ultimately how much new business was achieved through the listings provided by LocalBoost. If the customer prepays for the first 6 months, we provide website, if applicable, syndication to over 500 online directories. If the customer prepays 12 months of LocalBoost, we have a newly designed or redesigned, market-ready website. It's quite a package for any local business."
Duran Inci, COO, explains OptTags … "These OptTags are very significant. When you see a list of local businesses, you need to gain even further attention. OptTags does that by using color (the tag itself) with customizable and updatable tag lines for specific timely and relevant promotions. The spacing in the listing further works to set your listing apart from others. Add the Reputation Alerts and the article marketing to the mix and you have a boatload of positive marketing features at a very attractive price."
Cooper adds … "We are also so confident of the results based on our early success with existing clients and early adopters that we are now will to make LocalBoost available entirely without risk. What I am talking about is that we are offering a complete money back guarantee at the end of 60 days to any LocalBoost customers who claim that they have not been able to book new business at least equal to the first 60 day investment. No questions asked. It's about our confidence and to provide the confidence and peace of mind that new prospective LocalBoost customers may need before signing up." Optimum7 LocalBoost detail and further information may be accessed at http://www.optimum7.com/localboost.
Optimum7 is an Internet Marketing Company specializing in Search Engine Marketing with special emphasis in Organic SEO. Their adjunctive services include Paid Search / Management, Copywriting Services, Reputation Management, Custom Ecommerce Design and Integrated Ecommerce , Affiliate Marketing programs, Email Marketing Programs, Website Functionality and Design, Website Consulting, Custom Packages and Programming. The company is based in Morristown, NJ with offices in Miami, FL now providing service to clients on 3 continents.
###