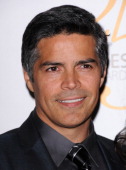 Rockville, MD (PRWEB) June 15, 2011
Event To Kick Off A Safe Listening Summer
Spotlight Will Highlight Tech Misuse Health Risk
WHAT: "Listen To Your Buds Safe" Listening Event
WHEN: Wednesday, June 15, 2011. Reception begins at 5:30 pm. Performance by the "Mark Twain of contemporary children's music" and two-time Grammy award winner Bill Harley, begins at 6:30 pm. Special appearance by TV and film star Esai Morales.
WHERE: Recording Industry Association of America, 1025 F Street, NW, 10th Floor, Washington, DC
WHY: Hearing loss is a common and under-recognized public health problem that can influence a child's educational, psychological and social development. According to a recent study in the Journal of the American Medical Association, one in five teens now suffers some hearing loss, and there is concern that listening to personal audio technology for extended periods of time and at high volumes may be contributing to this growing problem. Just this month, USAToday reported that according to a Northwestern University study minority children spend an average of 13 hours a day using mobile devices, computers, TVs and other media – that is most of their waking hours "plugged in."
With school letting out and kids ready to fill vacation hours using ear buds and headphones to listen to music and enjoy other entertainment, the American Speech-Language Hearing Association's (ASHA) is kicking off the Listen To Your Buds Campaign to remind parents and kids on how to use personal listening devices safely this summer. A star studded event will take place on June 15th at the Recording Industry Association of America in Washington, D.C., an apt setting for a campaign that delivers its message musically while spotlighting the potential harm to hearing from the misuse of personal audio technology.
The event will encourage the kids in attendance to practice and spread the word about safe listening; however, they will also do the same with the adult attendees who are expected to include key national level influencers.
ASHA Experts Will Be Available To Disccuss:
•Noise-induced Hearing Loss – Why audio technology could be putting a generation at risk for hearing loss
•Knowing When It's Too Much – Tell tale signs that something might be wrong with your child's hearing
•Curbing the Trend – Steps for parents to protect their kids, and ways for teens to take charge
•Screenings – Simple, but crucial, tests for early intervention — shockingly, not all schools offer these!
•Seeking Professional Help – Sites like listentoyourbuds.org where parents can go for safe listening tips and other valuable resources
To learn more visit http://www.listentoyourbuds.org.
###