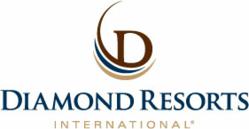 Las Vegas, NV (PRWEB) June 13, 2011
Diamond Resorts International® (Diamond), a global leader in the hospitality and vacation ownership industries, is proud to feature Ka'anapali Beach Club located in Maui, Hawaii, recently chosen as one of the top five coastal locations among United States and international destination choices by timeshare renters, according to BuyaTimeshare.com.
Despite rising energy costs and inflated travel expenses, travelers continue to seek out exotic and coastal locations for vacation destinations proving the quality of timeshare resorts such as Ka'anapali Beach Club.
According to Stephen J. Cloobeck, Chairman and Chief Executive Officer, Diamond Resorts International®, "It comes as no surprise to me that our owners, members and guests return to Ka'anapali Beach Club every year from across the globe. At Diamond we work hard to ensure that every vacation experience is effortless through our delivery of The Meaning of Yes®, our service excellence platform. We offer the ultimate in hospitality and provide relaxing vacation experiences that last a lifetime."
Breathtaking sunsets await you at Ka'anapali Beach Club on Maui's famous North Shore. Enjoy the comfort and service of a hotel with luxurious accommodations featuring spacious interiors, in-room refrigerators, and oversized tubs and separate showers in the luxury bath. Relax poolside at the acre wide pool and enjoy outdoor cafés set amid tropical garden atriums and relaxing waterfalls.
Diamond Resorts International®, with global headquarters in Las Vegas, Nev., is one of the largest hospitality companies in the world with more than 200 branded and affiliated resorts and over 24,000 guest beds in 28 countries with destinations throughout the continental United States and Hawaii, Canada, Mexico, the Caribbean, Europe, Asia, Australia and Africa. Offering simplicity, choice and comfort to more than 385,000 owners and members through the branded hospitality service of more than 5,500 team members worldwide, Diamond Resorts International® is dedicated to providing its guests with effortless and relaxing vacation experiences every time, for a lifetime.
Annually, nearly 1.4 million owners, members and guests enjoy the simplicity, choice and comfort Diamond Resorts International® offers through our branded hospitality experience.
About Diamond Resorts Corporation
Diamond Resorts Corporation and its subsidiaries develop, own, operate and manage vacation ownership resorts and, through resort and partner affiliation agreements, provide owners and members with access to 69 managed resorts, 132 affiliated resorts and 4 cruise itineraries through THE Club® at Diamond Resorts International®. To learn more, visit DiamondResorts.com.
#-#-#