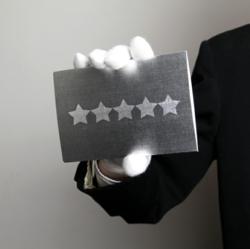 So long as a request falls within the boundaries of the law, our expert team can, and will gain access..
Los Angeles, CA (PRWEB) June 16, 2011
Stefan G Sears Club is a private membership club that provides members entrance to a world of luxury and privilege often reserved for the privileged few. Fueled by a vision to provide the absolute best, each member is treated with an unparalleled level of personal attention, currently unrivaled by any existing lifestyle management service.
With membership limited to 100 individuals and an entrance fee of $125,000, Stefan G Sears is one of the most exclusive lifestyle management services in the world.
Stefan G Sears Club is a point based program, all inclusive of benefits and services. Upon enrollment each member is provided with an initial 25,000 club points. Club points can be redeemed for anything, in any part of the world. From last minute tickets to a sold out event, to a walk-on role in the next summer blockbuster, "So long as a request falls within the boundaries of the law, our expert team can and will gain access," Stefan Sears, Founder. Membership also includes an extensive list of perks, such as: Complimentary access to a luxury gym, select hotels, restaurants, and nightclubs; Membership to a destination club, granting access to a worldwide portfolio of private residences; use of a collection of exotic and classic autos, yachts, and private jets; personal shopper services, private sales, retail discounts; and complimentary access to a selection of museums.
Each member is assigned an account manager, available 24/7. To create the ideal Member/Manager relationship, each account manager is assigned based upon both their individual field of expertise, and a members personal interest. The unique pairing ignites a relationship that inspires a member not only to develop confidence in the knowledge of the account manager, but that every detail of each request will be handled with absolute care.
Stefan G Sears Club is slated for launch November 2011. Membership is now open, and will commence until filled. For additional information visit StefanGS.com on the Web, or call (310) 933.4443.
About Stefan G Sears Club:
Stefan G Sears is a private lifestyle management club that provides members with access to an array of benefits and services. The successful merger of superior customer service and a boutique bespoke concierge, Stefan G Sears embodies lifestyle management achieving its full potential. Visit http://www.StefanGS.com for additional information.
Benefits include:

24/7 access to designated account manager.
Membership at a luxury gym.
Membership at a destination club, and access to a portfolio of private residences and islands.
Membership at various sporting clubs.
Use of a collection of high end and classic autos.
Private jet and yacht charter.
Personal shopper services, retail discounts, and private sales
Complimentary entry to a selection of museums
Guaranteed reservations at a selection of restaurants, and hotels.
Complimentary VIP access to a worldwide selection of nightclubs.
Insider access to Fashion, Entertainment, and Sporting events.
Membership Details:

Enrollment cost an initial $125,000.
Members initially receive 25,000 club points, redeemable for benefits and services.
Members may purchase additional club points during the course of their membership.
Members are allotted up to 3 additional authorized account users.
# # #