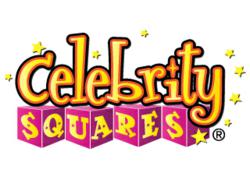 New York, NY (PRWEB) June 14, 2011
Millions of text messages are sent every day, but it's not every day that someone gets financially rewarded for the effort. Celebrity Squares, the popular text messaging game for celebrity trivia, announced this year's winner of their $100,000 Grand Prize Sweepstakes today.
"It feels great to win the $100,000 grand prize," exclaimed a very excited David Digregorio. A resident of New Bedford, MA, Mr. Digregorio first signed up for Celebrity Squares back in the spring of 2010. He offered some simple advice to those seeking their own fortune, "It was very easy to win. Everybody should try Celeb Squares."
Celebrity Squares offers on-the-go entertainment for pop culture fans and tabloid lovers. Featuring SMS game play, subscribers simply text their answers to questions about today's hottest stars and top Hollywood news. Subscribers have the chance to win great prizes ranging from video game consoles to digital cameras and of course the big Grand Prize.
"It's always exciting to present the giant check to the winner," said Eyal Yechezkell, co-creator of Celebrity Squares and CEO of digital content provider Snackable Media. "Often users get so caught up in the celebrity gossip and trivia that they forget they can also win great prizes."
About Celebrity Squares
Celebrity Squares combines the hottest entertainment news and trivia into an exciting mobile game. Members answer trivia taken from the latest pop culture headlines, earning points toward portable DVD players, video games, digital cameras, gift cards and more, while at the same time receiving SMS updates on breaking celebrity news stories. All prize drawings are regulated and verified by an independent third party. For more information, visit celebritysquares.com. Celebrity Squares is a Snackable Media company.
# # #