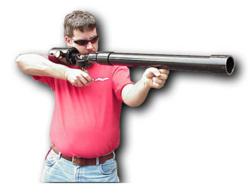 "You don't need to imitate, just use the concept", says Peter Travellian - author of "Escapology: 101 easy ways to escape 9 to 5, become financially free, and have the time of your life!" - www.escapology.org
New York, NY (PRWEB) June 16, 2011
Today, at 8.00AM EST, the new book of Peter Travellian was launched at escapology.org that shocked the nation. Many people believe it revealed Oprah Winfrey's billion dollar empire making strategy among creative ways to make extra money.
Peter Travellian, author agreed to demonstrate us what's in Escapology that makes people so curious about it:
"Years ago there was an entrepreneur named Joe Cosman who came up with crazy ideas that made him millions.
Once, he saw a shrunken head from New Zealand in a museum, took pictures of it, had few prototypes cast in rubber, and then advertised it has a good luck dongle to hand inside a car from the mirror. Within six months of introducing this product at the equivalent of $5 in today's money, he sold several million of his shrunken heads. Then he took some ants, put them and some sand between two pieces of plastic and called it the "ant farm." Presto another big seller..
Taking advantage of a situation that was very big in the news, his best product was the Spud gun. A person stuck it into a potato and the potato chunk became a harmless bullet that the gun would shoot out - about 15 feet. At the time he introduced it, there was a potato glut.
At the time, farmers were dumping truckloads of excess potatoes in front of the white house. Cosman called the news media, & gave away free spud guns to the announcers. He invited passers by to load up on the potatoes & engage in a gun battle. Then, with worldwide publicity he explained in mock serious interviews that his new spud gun was the answer to the potato surplus. He may have also been the guy behind the Hula Hoop. This was a fad item that probably every kid in Europe and America had to have.
One of his disciples introduced "Pet Rocks" a rock in a package that was the ideal pet. It did tricks like "sit and stay" or with help, "roll over & play dead." It required no walking and loved to be petted. Another entrepreneur came up with the "Cabbage Patch Kids" --dolls with a birth certificate.
The moral of this story is that an opportunity is everywhere. A person can often create a "product" by marketing products available for free or nearly free. The secret is in clever marketing. You don't need to imitate; just use the concept", says Peter Travellian, author of the book with over 101 "ingenius ways" to make additional money called "Escapology: 101 easy ways to escape 9 to 5, become financially free, and have the time of your life!" (http://www.escapology.org).
###