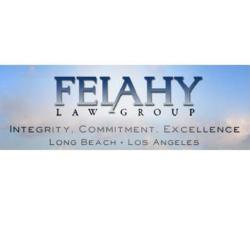 There are no loopholes that permit an employer to discriminate against a California employee based upon that employee's disability. The plain language of FEHA precludes such discrimination against a California employee.
Los Angeles, CA (PRWEB) June 15, 2011
Attorney Allen B. Felahy of Felahy Law Group announced today that he won an appeal verdict on behalf of a client in a FEHA disability discrimination case.
Los Angeles employment law attorney Allen B. Felahy represented Robert Quinn in Docket #B226143. On August 12, 2009, Plaintiff filed an action in Los Angeles Superior Court alleging disability discrimination in violation of the Fair Employment and Housing Act (FEHA) and state common law against his former employer (a national bank) and his former supervisor. The bank and supervisor moved for summary judgment, asserting that plaintiff's causes of action were preempted by section 24 of the National Bank Act, title 12 of the United States Code section 24, paragraph Fifth (section 24), which grants national banks the power to dismiss officers "at pleasure." The trial court agreed that plaintiff's causes of action were preempted and granted summary judgment.
On June 6, 2011, the Court of Appeal of the State of California, Second Appellate District, in a published opinion, held that the National Bank Act provision allowing national banks to dismiss officers "at pleasure" was impliedly amended by the Americans with Disabilities Act (ADA). As amended, the National Bank Act preempts the Fair Employment and Housing Act only to the extent that FEHA's disability provisions exceed the requirements of the ADA. Summary judgment for the Bank was reversed and Mr. Quinn can proceed with the FEHA claims against the Bank in state court. For a complete summary of the Court of Appeal's published opinion, please click here.
About the Firm
The employment law firm has litigated over 1,000 cases in California, and has been featured in local press including the Los Angeles Times and BNA'S Employment Discrimination Report. Serving clients from Los Angeles and Long Beach, CA, the firm is dedicated to providing legal services in employment, business, real estate and catastrophic injury cases.
The lawyers at Felahy Law Group have more than 15 years of experience litigating employment related cases. For more information about the firm, visit us online or call (562) 499-2121.
###