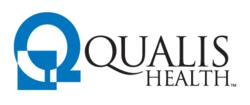 The initiative will support Southside Coalition's efforts to improve the efficiency, clinical outcomes, capacity and quality of care in the selected FQHCs.
Seattle, WA (PRWEB) June 13, 2011
Qualis Health has been awarded a contract by The Southside Coalition of Community Health Centers to guide five of its Federally Qualified Health Centers (FQHCs) through a patient-centered medical home (PCMH) transformation effort. The project is part of an effort to gain NCQA's Patient-Centered Medical Home Recognition for five of the eight Southside Coalition clinics. The PCMH is a model of care emphasizing care coordination and communication to transform primary care.
"Through onsite technical assistance, Qualis Health will support the Southside Coalition clinics in transforming their practices," said Jonathan Sugarman, MD, MPH, President and CEO of Qualis Health. "The initiative will support Southside Coalition's efforts to improve the efficiency, clinical outcomes, capacity and quality of care in the selected FQHCs."
Qualis Health will also provide Southside Coalition with project management services. Qualis Health will assess the readiness of the participating FQHCs to become PCMHs and provide education and support as they implement changes in administrative and clinical processes. There will also be evaluations of the FQHCs regarding their progress in achieving PCMH transformation.
"Participating in the PCMH Initiative will support our current efforts of transforming our network of clinics into health homes with greater focus on access, quality and cost savings," said S. Nomsa Khalfani, MFT, Chief of Policy & Support Services at St. John's Well Child & Family Center.
In May 2011, Qualis Health began the 24-month engagement with St. John's Well Child and Family Center, South Central Family Health Center, Central City Community Health Center, University Muslim Medical Association Community Clinic and Eisner Pediatric & Family Medical Center. The project is supported by The California Endowment through the South Los Angeles Building Healthy Communities Initiative through which Southside Coalition is committed to assuring that families have improved access to a health home that supports healthy behaviors.
About Qualis Health
Qualis Health is dedicated to improving the quality of healthcare delivery and health outcomes for individuals and populations across the nation. Headquartered in Seattle, Washington, the nonprofit healthcare quality improvement and consulting organization strives to achieve performance excellence for its clients by focusing on best practices and providing a range of services that lead to better quality care, high patient and provider satisfaction and greater efficiency. Qualis Health holds the Centers for Medicare & Medicaid Services Quality Improvement Organization (QIO) contracts for Idaho and Washington, and also provides care management, quality assessment and improvement and health information technology consulting services across the country. The organization's products and services directly influence care delivered to over 10 million people.
About Southside Coalition of Community Health Centers
The Southside Coalition of Community Health Centers is a nonprofit organization established to sustain, coordinate and improve healthcare access and delivery to the impoverished and vulnerable community members of South Los Angeles, California. The Southside Coalition membership is represented by eight independent nonprofit community health centers, all of which are Federally Qualified Health Centers. The organization's collaboration creates collective strength that builds capacity, coordination and networking that focuses on the patient and supports quality, culturally and linguistically proficient delivery of care. The Southside Coalition forges partnerships, nurtures and inspires leadership strengthened by peers to build a cohesive, coordinated system of care that facilities access to care and referrals that leads to the development of data and other systems to improve, track and continually measure performance.
About Building Healthy Communities
Building Healthy Communities is a 10-year, $1 billion plan of The California Endowment. In connection with staff-led, statewide policy initiatives, 14 communities, including South Los Angeles, are taking action to make where they live healthier. They're doing this by improving employment opportunities, education, housing, neighborhood safety, unhealthy environmental conditions, access to healthy food and more. The goal: to create places where children are healthy, safe and ready to learn. Ultimately, we're aiming at nothing less than a transformation in the way of all of us to think about and support health for all Californians. For more information, please visit http://www.calendow.org/healthycommunities.
# # #