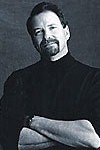 What sponsors and change agents fail to understand is that sponsorship is both action and position.
Lakewood, CO (PRWEB) June 15, 2011
IMA (Implementation Management Associates, Inc.) announces the availability of a complimentary eBook, "Is There a Sponsor in the House? How to get the project sponsorship you need so you get the business results your sponsors want." The eBook offers immediately useable tips for leaders and internal change agents who are seeking to improve the execution success of mission-critical business changes, but don't realize that leaders control the pace and likelihood of benefit realization for organizational changes.
"Sponsorship is the single most important factor in the successful execution of organizational business changes," says Don Harrison, IMA President. "Sponsorship is misunderstood and poorly defined, but even incremental improvement can have an enormous impact on the speed of execution." What sponsors and change agents fail to understand is that sponsorship is both action and position—it is a very active state defined by the daily behaviors of the sponsors themselves.
Leaders recognize that speed of execution is a competitive advantage. What leaders miss is that what they individually and collectively "express, model, and reinforce" is the primary factor in achieving speed of execution and benefit realization. As the eBook points out, reinforcement is three times more powerful than what is said through emails, websites, town hall meetings, and even small group communication events.
The eBook also explains that sponsorship for any organizational change does not come just from the leader who signs the check authorizing the business change. Business change execution success depends on building a cascade of sponsors, level by management level, that are all aligned and are all expressing, modeling, and reinforcing the newly defined behaviors for the organizational change with their own direct reports in order to gain user adoption. The adoption of these new behaviors is the key to true benefit realization and execution success.
"Speed of execution depends on the development of this cascade," says Harrison. When a level is missed, a "black hole" is formed, and the organizational change implementation either fails or benefit realization sub-optimizes. As Harrison comments, "The black hole is where organizational change projects go to die and are never heard from again."
Implementation Management Associates (IMA) is an international consulting practice that guides organizations through all types of organizational change implementations, applying a business-disciplined, structured approach to implementation management known as AIM (Accelerating Implementation Methodology.)
# # #