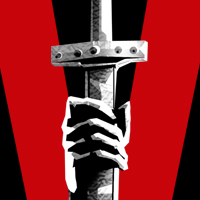 Sarah Palin has been a huge inspiration to a new generation of conservative women activists and we pay tribute to that by showing the film at our annual conference
Santa Monica, Calif. (PRWEB) June 13, 2011
Smart Girl Politics and Victory Film Group today announced that the highly anticipated Sarah Palin documentary, The Undefeated, will be screened at the Smart Girl Summit in St. Louis on Saturday, July 30th. The Undefeated is a new feature documentary about Palin's rise from obscurity to political prominence. The film was independently produced by Victory Film Group and its partners.
"Showing The Undefeated at this year's Smart Girl Summit is both exciting and important," says Stacy Mott, President of Smart Girl Politics.
"Sarah Palin has been a huge inspiration to a new generation of conservative women activists and we pay tribute to that by showing the film at our annual conference," she adds. "Being a conservative woman in politics is not easy, and we are certain The Undefeated will serve to rally our attendees as we push toward electoral victory in 2012."
Written and directed by award-winning filmmaker Stephen K. Bannon and produced by Victory Film Group co-founder Glenn Bracken Evans and Dan Fleuette, The Undefeated was independently financed by Victory Film Group and its partners.
The film is slated for a theatrical release exclusively at select AMC Theatres (AMC), a leading theatrical exhibition and entertainment company, starting on July 15th. Cinedigm Digital Cinema Corp., a full-service theatrical distributor specializing in digital cinema, is managing the theatrical release and ARC Entertainment has taken on worldwide distribution responsibilities for the project.
In chronicling Sarah Palin's rise from obscurity to national prominence, The Undefeated includes leading prominent political commentators Mark Levin, Tammy Bruce and Andrew Breitbart as well as conservative activists Kate Obenshein, Sonnie Johnson and Jamie Radtke. Additionally, the film features interviews with Alaskan civil servants, elected officials and advisors who were involved in Alaskan politics during Governor Palin's tenure.
The goal of Smart Girl Summit is to train conservative women to be grassroots activists, to promote greater participation in the political process, and to provide a forum where leading conservative voices can share their experiences. This year's conference will feature the first-ever Presidential straw poll for women.
About Victory Film Group
Victory Film Group develops, produces and distributes documentaries and films that address today's leading political, socio-economical and cultural issues while incorporating the conservative perspective. Victory Film Group's motion pictures are considered amongst critics to be one of the best conservative-themed collections in film history. http://www.victoryfilmgroup.com
About Smart Girl Politics
Smart Girl Politics (http://sgpaction.com) is a non-profit organization dedicated to engaging, educating and empowering conservative women.
Contact
Teri Christoph Smart Girl Politics
teri(at)smartgirlpolitics(dot)org
703-589-5331
Dana Mirman
Victory Film Group
Dana.mirman(at)victoryfilmgroup(dot)com
###