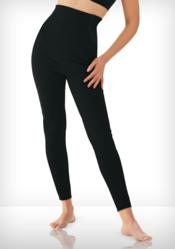 New York, NY (PRWEB) June 15, 2011
A new revolution in weight loss technology has emerged with the release of TurboCell Slimwear. TurboCell's slimming "hot pants" represents a breakthrough in weight loss and reducing cellulite.
TurboCell Slimwear fat burning garments redefine the contours of the body to reduce cellulite in the areas of the hips, thighs, buttocks and stomach. The product is constructed with an inner layer of thermal material that generates heat, to help people achieve their weight loss goals without any additional effort. Users can see results in as little as eight weeks with no exercise needed.
THE SCIENCE
The TurboCell triple-layer fabric provides continuous compression heat, raising the body temperature under the Slimwear by 3.6 degrees, thereby increasing the metabolism of the body's cells. When circulation increases, the body requires more calories and begins burning fat reserves. Increased blood flow within the skin causes the fat that makes up cellulite to melt, transforming it into a liquid. The body transports the liquid to the liver and kidneys where it's excreted. TurboCell Slimwear works to reduce body weight and cellulite quickly.
The thin, three-ply fabric is comprised of an outer layer of stretch fabric that molds to the contours of the body. The middle layer is a thermal layer constructed of 100 percent natural latex. An inner layer is moisture wicking channel cotton. The garments can be worn under regular clothing, or as stylish outerwear.
THE CLINICAL STUDIES
TurboCell Slimwear has shown impressive results in clinical trials. In tests conducted over a 60-day period, users reported a 7.98 percent reduction of the inner thighs and an 8.34 reduction in "saddlebags" on the outer thighs. Users also noted an amazing 7.72 percent reduction in body fat in the abdominal area, long known as one of the most difficult areas from which to lose weight. TurboCell Slimwear reduced cellulite by 19.05 percent overall. Additionally, the data obtained in the study showed that TurboCell has led to an increase of 70% in skin smoothness and an increase of 58% in skin softness.
THE STYLES
TurboCell Slimwear is available in nine different styles to accommodate any part of the body, while allowing wearers to look fashionable. Shorts are available in Bermuda, cyclist and body Bermuda styles. Leggings and body leggings are offered, as well as Capri and a body Capri. A tummy slimming waist cincher and jacket are also available. TurboCell garments come in black, except for the Corsaro Jeans, which have the look of denim.
TurboCell Slimwear is a revolutionary new development in weight loss the elimination of cellulite. Backed by solid, scientific studies and research, the garments provide an easy and effective means for people to lose weight and inches from their body without strenuous exercise programs.
TurboCell Slimwear is available at Legluxe (legluxe.com) and at other specialty retailers. Suggested Retail prices range from $49.99 to $149.99.
# # #