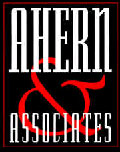 "Andy took a very personalized approach to helping us complete this deal. He personally handled all of the details ...I would definitely recommend Andy Ahern and his firm to anyone
Phoenix, AZ (PRWEB) June 14, 2011
Bringing together buyers and sellers within the transportation industry has become the hallmark of Andy Ahern of Ahern and Associates--with his most recent deal being no exception.
Ahern and his staff of advisors were recently called upon by Dwight Chandler, Owner and General Manager of Little Rock, AR based, Arkansas Transit Homes, Inc., to find a buyer within the marketplace that would fit Chandler's strategic goals.
Ahern immediately went to work within a management consulting capacity and acted as an acquisition advisor to Chandler which resulted in finding a suitable buyer in less than three weeks—an impressive timeframe regardless of industry. Over the last 24 years, Ahern and Associates has developed a reputation for being the "go-to" firm for companies looking to acquire trucking and logistics assets throughout North America.
Arkansas Transit Homes, Inc. was established in Little Rock, AR in 1958 with additional offices in Haleyville, AL and Douglas, GA. The company sold specific assets to Bennett International Group, based in McDonough, GA. Bennett International Group has been a premier provider of logistics transportation and supply change solutions to government contractors and commercial businesses for over thirty years.
Chandler, the now former owner of Arkansas Transit Homes will remain on with Bennett in a managerial position. Chandler commented on his experience in working with Andy Ahern, "Andy took a very personalized approach to helping us complete this deal. He personally handled all of the details from beginning to end and would constantly take the time to check in to make sure things were going smoothly." Chandler further explained, "Andy is superior in the management of the entire process and made sure that I could get a hold of him at anytime if I had questions—I would definitely recommend Andy Ahern and his firm to anyone."
Andy Ahern and his staff of ex-Presidents and CEO's of trucking and logistics firms take a lot of pride in their personal approach to business. Ahern explains, "Our vast database of contacts within the transportation industry runs from the small one person trucker all the way up to CEO's of billion dollar public companies. It's because of these very personal relationships that we have developed over the last two decades that we are able to truly service the needs of our clients and often times exceed all expectations."
About Ahern & Associates, Ltd.:
Ahern and Associates is North America's leading trucking and transportation management consulting firm. The skilled consultants at Ahern and Associates specialize in mergers and acquisitions of trucking and logistics companies as well as the restructuring and evaluation of existing carriers that seek to increase operating efficiency and improve profitability. Since 1987, Ahern and Associates has aided hundreds of buyers in the acquisition of trucking and logistics companies throughout the U.S. and Canada as well as assisting many transportation and logistics companies in reducing their overall operating costs and increasing their profitability. For more information, please call 602-242-1030 or visit http://www.Ahern-Ltd.com
Business contact:
A.W. Ahern
602-242-1030
Media contact:
Jason W. Jantzen
Phoenix Marketing Associates
http://www.PhoenixMarketingAssociates.com
602-282-0202
###