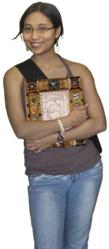 "We are thrilled to have the Book2net Kiosk in our department." Says Susan Mavor, Head of Special Collections, University of Waterloo.
Plattsburgh, NY (PRWEB) June 14, 2011
Increasingly popular with academic and university libraries, Book2net Spirit, the first entry-level high-resolution book scanner designed for fast and simple public use, and the Book2net Kiosk, with a high-resolution, single-shot camera that can scan up to 2,000 pages per hour and is still gentle on books, will be demonstrated by Ristech at the Angell College Center Ballroom located at SUNY College at Plattsburgh, 101 Broad St.
"The theme of this year's conference is 'Shared Borders: Collaborating for Success,' which makes our Book2net technology a perfect fit for SUNYLA and university libraries across the state. Our state-of-the-art scanners, which help academic librarians collaborate for success with their patrons, are easy to use, energy efficient and a true time-saver for busy university libraries," said Robb Richardson, President, book2net, North American Operations.
Book2net technology is used in a variety of leading university libraries, including the Library of Congress, McGill University, Minnesota State University, University of Illinois, University of Oklahoma, University of Ottawa, University of Toronto, University of Virginia and many more.
"Ristech continues to provide us with leading-edge technology that enables us to deliver our research materials in a cost-effective and energy-efficient manner," said Diane Koen, McGill University Interim Director of Libraries. The Book2net Kiosk is the "perfect machine to deal with our special collections needs because it is gentle on books and fragile items – instead of slapping heavy volumes down onto a glass platform, which is destructive to our books, the Kiosk takes the image from an overhead position, and the cradle bed adjusts to the item's specific dimensions so it is held in place safely while the image is captured."
The annual SUNYLA conference promotes the professional development and collaboration of library personnel across SUNY to advance library service(s) to campuses and the people of New York State. The conference aims to showcase the latest news, technology and hot topics across university libraries. Book2net booth hours are Thursday from 7:30 to 10 a.m. and 3:30 to 5:30 p.m.
About Ristech Company
Ristech Company is a leading distributor of document management and micrographics solutions for the Canadian and U.S. markets. Formed in 1995, we have built our name on a commitment to providing companies with leading-edge technology, convenient service offerings, and the expertise and knowledge required to support these technologies. For more information, please visit http://www.ristech.ca.
About book2net Inc.
book2net Inc. is an international alliance of manufacturers, libraries and service providers that design and produce book scanning technology. With an installed base of more than 500 clients including the Library of Congress, the British Library, National Archive of Sweden and many leading academic libraries in North America, book2net develops technology from the ground up with end users at the table. For more information, visit http://www.book2net.net.
###