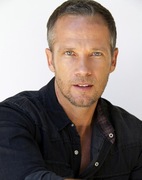 "I have seen many positive changes in the kids Josh teaches." Bernadette Eamu
Calabasas, CA (PRWEB) June 14, 2011
Carmichael Acting Studio just announced it is now offering a four week summer camp for acting. This camp is for KiDs ranging in ages from 8-16 and is to be held Mondays, Tuesdays, and Wednesdays starting July 11 through August 3. "Children throughout the San Fernando Valley need an outlet for performing arts", states Desire Hill, mother of 2. Now, Josh Carmichael, awarding winning actor and coach is offering KiDs summer camp conveniently located in Calabasas, CA.
KiDs learn all the tools necessary to get started in the entertainment industry. Topics include booking tips, commercial reads and slates, scene study's, cold reading techniques, improvisational work, and the opportunity to meet casting directors and agents! These lessons help KiDs have more confidence and higher self esteem which is bound to result not only in more confidence in front of the camera, but also better grades in school, better listening skills, and becoming more responsible. KiDs learn the fundamentals to auditioning and booking the job for commercials, film, tv and theater.
Several students from Carmichael Acting Studio are already booking commercials from group and private acting lessons. Theater positions with Halo Performing Arts Academy the studio is currently in production for the play High School Musical and several students are playing major roles in the up and coming play June 24th and 25th.. "I studied with Josh and I quickly over came my fears and booked my first commercial running in Japan!" says actress/model, Teya Kepila.
Classes start Monday, July 11 and are held Mondays, Tuesdays, and Wednesdays from 10 A.M. to 2 P.M. for 8-11 year olds and 2 P.M. to 6:30 P.M. for 12-16 year olds. Summer camp lasts 4 weeks with classes ending Wednesday, August 3. All classes are held in the studio at 23480 Park Sorrento, Ste. 217A, Calabasas, CA. Snacks are always on sale for your convenience.
Classes are taught by 20 year, award winning actor and coach Josh Carmichael, who has starred in over 140 national commercial campaigns and spent over 20 years in the entertainment industry. Josh Carmichael and his studio have won numerous awards in film, theater, and television. Come let him share his knowledge and passion for acting with your children this summer!
If your KiDs have expressed an interest in acting then this is the summer camp for them! To sign up for classes or for more information contact Josh Carmichael directly or check out the website. Come join the fun at Carmichael Acting Studio and Halo Performing Arts Academy!
Many exciting things are happening at the Carmichael Acting Studio this summer. More about these events and kids success stories can be found at http://www.JoshCarmichael.com.
###