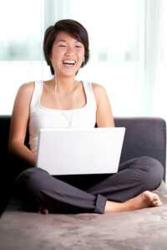 " I think you really have something here.. If new users continue to join, the theory behind this will come to life! " -Bruce Klink, Chicago
(PRWEB) June 15, 2011
Wibbeo.com (http://www.wibbeo.com) was created to help support the video sharing community in such a way that users can share their work, and also profit from doing so. Wibbeo believes that in order to keep the online video sharing community alive and kicking, it needs something fresh. Something new. Something that makes 'cents'.
Wibbeo.com is a dynamic video hosting site that focuses on its users. Built from a joomla platform, Wibbeo allows its users to share everything from videos and pictures, to statuses and interests. It has been in development by its 23 year old owner for over two years now. ''I came into this with one goal in mind, build something that everyone can use, have fun with, and profit from, one penny at a time." -Jack Stern
It is always hard to try something that has never been done before, but Wibbeo feels they have something different. People love videos. They love to make them, edit them, and watch them. Wibbeo wants these people to be recognized, become independent production artists, and make some money in the process. With the help of other sources such as facebook, twitter, and blogs, Wibbeo plans on hitting the 100,000 member mark by the end of 2011.
It is hard to believe that such a small contribution to the video sharing community will make a difference. By contributing to independent video production artists, the video sharing community will be a lot more exciting than in the past.
# # #