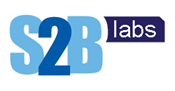 "Social media for the enterprise is serious business and our goal is to assemble the world's best enterprise social media & mobile apps, widgets, and platform companies under one roof", -Ytzik Aranov, S2B Labs Co-Founder
New York, New York (PRWEB) June 15, 2011
S2B Labs (http://www.s2blabs.com ) - a Social Media & Mobile Accelerator, which aggregates social media & mobile innovation companies, top industry advisers, and select investors, has been launched in New York City to further promote the explosive growth of Social Media and Mobile apps and disruptive business models. S2B Labs work with emerging and post seed-stage social media & mobile platform companies with an enterprise focus in their product/service base, to provide them with capital, advisory, and support services.
S2B Labs identifies the most promising, visionary social media & mobile platform Member Companies with stellar management teams and nurtures them through their critical growth stages. S2B Labs helps to tighten their execution plan, while ensuring sufficient capital to empower their success. S2B Labs provides Member Companies with a necessary array of services, including social media marketing services, to accelerate sales and revenues immediately upon joining the Labs. S2B Labs makes strategic introductions for Member Companies with large enterprise clients and guides the company along a path towards a high visibility Exit Strategy.
The initial roster of companies in the S2B Labs current portfolio includes a social media content monetization company, a social group buying website, a social commerce retailer, and a number of other companies answering the growing demand for "socialized enterprise" solutions. These much needed solutions make companies more client-centric and responsive to their B2C and B2B constituents.
Member Company Acceleration Programs include 1) a co-located member, physically located in an S2B Lab facility, 2) a virtual member located anywhere, 3) an investee member funded by the S2B Social Media Investment Fund, and 4) participating members, such as corporations, funds, research organizations or university commercialization offices.
"Social media for the enterprise is serious business and our goal is to assemble the world's best enterprise social media & mobile apps, widgets, and platform companies under one roof. We give them all the tools necessary to succeed and achieve "escape velocity", while providing them with world-class advice and guidance ", said Ytzik Aranov, S2B Labs and Social2B co-Founder, President, and Chief Operating Officer.
Social Media is quickly becoming a solution for the entire Enterprise Social Value Chain, inclusive of key business functions, such as sales, logistics, human resources, marketing, operations and legal. Social Media and Mobile applications are beginning to show excellent Return on Investment (ROI), while helping companies integrate their business processes around client solutions in technology, communications, and customer service areas of business.
"There is a great demand for innovation within the Enterprise space – not just consumer markets," said Alex Romanovich, Founder, and Board Member of Social2B and S2B Labs. "We have assembled a great team of innovators and industry leading advisers to promote faster growth of scalable social media and mobile solutions, providing value to B2C and B2B industry segments, and not just select companies."
About S2B Labs
S2B Labs is the premier, New York City based, Social Media & Mobile Solutions Accelerator, focused on increasing the chances of successful development and exit of the most promising companies in the area of Social Media and Mobile innovative technologies and business models. The S2B Labs focus is to Accelerate core Social Media platforms on which the future digital business models are built, by surrounding promising entrepreneurs and more experienced innovators with a robust team of advisers and resources, providing just-in-time knowledge, capital, partnerships & wisdom culled from many years of experience.
About Social2B International, LLC
Social2B is an Enterprise Social Media Marketing, Consulting, and Product Development Integrator and advisory of top industry professionals, dedicated to helping B2C and B2B clients leverage the explosive growth of social media marketing. We create solutions at the intersection of marketing, technology, and social media that drive client engagement, conversion and bottom line results, backed by unique metrics, measurement and campaign management methodologies. We advise Enterprise clients on social media maturity and scalability issues, social value chain optimization strategies, while helping them build the appropriate social media infrastructure and integration points.
# # #