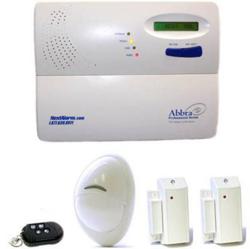 Our excellent customer service will determine if the customers stay for 5 years, not a contract
Rochester, MN (PRWEB) June 16, 2011
The Home Technology Store is now offering a low-cost home security solution with no contract. This new pricing is sending shock waves through the security industery.
Have you noticed, in order get the latest smartphone or HD Cable service you need to sign a multi-year contract? The same requirement has existed in home security for decades. To Purchase a low-cost wireless home security system - you need to sign a 2-5 year contract. The Home-Technology-Store.com in has developed a low-cost alternative for home security customers with no contract requirement.
"We simply made our home security and monitoring service less expensive." Said Corey Kelly, the founder of Home-Technology-Store.com. "For almost 10 years we been an industry leader in offering low-cost home security solutions. By improving our partnership with NextAlarm.com we are now able to lower the upfront costs in and include a low monthly fee for monitoring service at $13.95 per month. Our excellent customer service will determine if the customers stay for 5 years, not a contract."
"The security industry basically invented the multi-year contract and almost all major providers require one. However, in today's economy people want the satisfaction of receiving a fair price with great service, but need the assurance that if financial times get tough or service is bad they can cancel." Said Mr. Kelly, insisting that his products, in most cases are the same brand and the monitoring service is the same as being offered by more expensive competitors, providing the same level of security, for less cost.
Although the Home Technology Store has professional home security installation available nation-wide, the average customer will purchase for self-installation. To assist, the Home Technology Store offers free life-time support, pre-programming and detailed instructions. There truly is no easier way to purchase a home security system without a commitment.
The Home Technology Store has been in business for 10 years and offers wireless home security systems by Abbra and GE (ITI) Security. These professional systems start at $189.00 for a basic package. Monitoring prices range from $8.95 to $13.95 per month depending on package selected.
Contact: Corey Kelly
Company: Home Technology Store
Phone: 866-523-2146
Email:customer-service(at)home-technology-store(dot)com
###