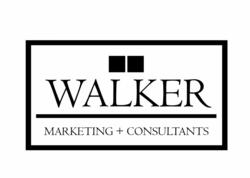 "Reaching out to our local communities and beyond is important to my entire team."
- Brandon Walker, President of Walker Marketing and Consultants
Dublin, OH (PRWEB) June 15, 2011
Walker Marketing and Consultants, Inc., a leading sales and marketing company, announced that the team recently raised money for the American Red Cross by hosting a microbrew tasting event for team members, friends, and the public.
The Walker Marketing and Consultant team decided to create and host the event because they wanted to help provide relief to families that encountered the damage and destruction caused by the recent tornadoes and oil spills. The proceeds raised from the event went directly to The American Red Cross.
"We were excited to have the opportunity to raise a significant amount of money to those who have faced disaster this year," said President of Walker Marketing and Consultants, Brandon Walker. "It's our way of making a difference."
Walker Marketing and Consultants has also raised money for other charitable organizations.
They work with the MoMM Foundation, which addresses the needs of the poor, homeless, and less fortunate, and the Mid-Ohio Food Bank, which works obtains food and distributes it to more than 500 food pantries, soup kitchens, shelters, after-school programs, and senior housing sites across central and eastern Ohio.
"Reaching out to our local communities and beyond is important to my entire team," said President Brandon Walker. "I'm continually amazed at the hard work and effort put forth by every member. This kind of character and dedication is the reason why we're able to provide winning services to our clients."
Follow Walker Marketing and Consultants on Facebook and Twitter.
About Walker Marketing and Consultants
Walker Marketing and Consultants specializes in marketing and customer acquisitions for major players in the corporate sector. Walker Marketing and Consultants focuses on face-to-face solutions that provide Fortune 100 clients with life-long customers. For more information, log on to http://www.walkermarketingandconsultants.com/ or call (614) 336-1132.
# # #