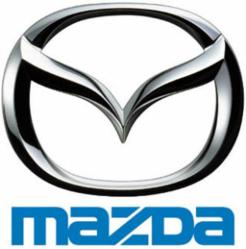 Raytown, MO (PRWEB) June 16, 2011
When it comes to the terrific sales number of Mazda vehicles in 2011, the sales team at Blue Ridge Mazda is not surprised. As the leading Mazda dealer in Lee's Summit and Raytown, Missouri, they have their finger on the pulse of Mazda sales and have been seeing increased interest for a while.
Whether it is the Zoom, Zoom of the Mazda vehicles or the great gas mileage they get, there are many reasons consumers are moving to Mazda models in 2011.
Mazda North American Operations (MNAO) today reported May sales of 17,875 vehicles, down 20.9 percent versus May of 2010. Year-to-date sales stand at 103,072, and are outpacing last year's sales at this time by 5.7 percent.
Here are some highlights of the May 2011 Mazda sales information:
● After five consecutive months of sales increases, the Mazda CX-7 and CX-9 crossover SUVs (up 20.2 and 16.7 percent respectively, year-to-date) experienced their first sales dip, which may be due to rising gas prices and consumers' desire for vehicles with better fuel economy. This is why the new smaller Mazda CX-5 is generating so much interest.
● Mazda5 (MUV) reported its best May sales since 2008. With 1,628 vehicles sold, it was up 14.3% versus May 2010.
● Mazda5 sales are up 22.9% year-to-date
● Mazda recently announced global production of the three-millionth Mazda3
● There were 25 selling days this May, versus 27 last year, and there were still more sold.
Rounding out the North American market, Mazda Motor de Mexico (MMdM) reported May sales of 2,057 vehicles, accounting for a 14.1 percent increase versus last May. MMdM's year-to-date sales are up 18.%, with 10,902 vehicles sold. Mazda Canada, Inc. (MCI) sold 6,587 vehicles, down 18.0% versus last May. MCI's year-to-date sales of 27,806 vehicles are also down 17%.
While these numbers may not interest everyone, local Missouri residents who want to see for themselves why so many people are making the switch to Mazda are urged to stop by Blue Ridge Mazda. As the leading new and used Mazda dealer in Raytown and Lee's Summit, Missouri, they are available to answer any questions consumers may have about any of the great new Mazda vehicles in the 2011 lineup.
###