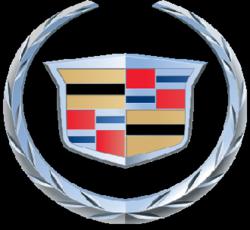 Joliet, Illinois (PRWEB) June 16, 2011
When it comes to the design and luxury of the Cadillac brand, the sales professionals at Bill Jacobs Cadillac know that GM knows what they are doing. As the premiere Cadillac dealer in Joliet, Illinois and surrounding areas, they have a firm grasp on what consumers looking for luxury and performance want in a car.
Designed by Gensler architects and Cadillac designers, the new showroom layout features open, well-lit displays allowing customers to interact with the cars and dealership staff, and relax in a customer lounge with a coffee bar with custom-designed art and designer furniture.
The design will include contemporary architecture and premium materials, such as English Oak, matte porcelain tile and brushed stainless steel accents. In some markets, the redesigned dealerships will be stand-alone Cadillac dealers. Multi-brand dealerships will feature dedicated covered service drives that will offer top notch service with a smile.
"The new facility design and furnishings provide a great stage for our exciting new automobiles," said Kurt McNeil, vice president of Cadillac Sales and Service. "But our main goal is to create a highly positive first impression that creates that defining moment in our customers' minds that we will exceed their expectations before, during and after the sale."
Some details for the new Cadillac showrooms across the country include:
● Limestone tile and aluminum storefront glazing
● Photography highlighting elements in Cadillac's Art & Science design philosophy
● Stainless steel and brushed aluminum finishes
● Precise, theatrical lighting to highlight the vehicles
● English Oak walls, matte porcelain tile floors
● Rich, ultra-dark textured leather chairs and Knoll Barcelona® lounge chairs
● Polished chrome tables and lamps
"The dealer image is another piece in the effort to make Cadillac the new standard of the luxury market," McNeil said. "Combined with our new line-up and heightened focus on customer service, we're confident it will help make Cadillac a compelling choice for luxury buyers."
The sales team at Bill Jacobs Cadillac is looking forward to the updates. Local consumers who are interested in experiencing Cadillac luxury for themselves are encouraged to stop by to see why Bill Jacobs is the leading Cadillac dealership in Plainfield, Illinois and surrounding areas. They have a great selection of new and used Cadillacs as well as superior customer service.
###