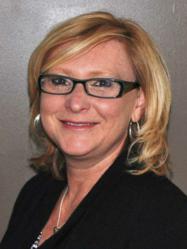 "I'm very excited to join the Ignition team. Ignition has a clear vision to inspire people and to create an outstanding workplace across the organization and I'm delighted to be part of this growth strategy."
(PRWEB) June 15, 2011
June 14, 2011 – Ignition Ltd., a leader in off-shore IT services, has appointed Kay Marie Whitham as their new Group HR Director. In this role Kay will provide HR leadership on strategies, policies, practices and programs related to all areas of human resources management and employee relations.
Graham Pearson, CEO of the Ignition Group says "We're delighted to have Kay join our team. Kay comes to us with a wealth of senior HR experience. She comes with years of experience not only in HR management but also in people management, training and development, product and marketing management, sales and service. Kay's strong cross functional business experiences make her a real asset to the Ignition team".
Kay joins Ignition following a 12 year career with Xerox Canada (Atlantic Region), where she spent the last 9 years as a Human Resources Manager. In this role, Kay managed the HR function for their call center which grew from 50 to 500 employees. Kay is an active member of the Human Resources Association of Nova Scotia, holds a Bachelor of Arts Honours degree along with a Certification in Human Resources Management and is also Lean Six Sigma Green Belt Certified.
In the role as Group HR Director, Kay will use her expertise to drive forward Ignition's HR mission. "I'm very excited to join the Ignition team. Ignition has a clear vision to inspire people and to create an outstanding workplace across the organization and I'm delighted to be part of this growth strategy."
Contact
For further information please contact
Stephanie MacDonald
Group Marketing Specialist
The Ignition Group of Technology Companies
Direct: 345-525-5771
Email: smacdonald(at)ignitionmsp.com.
About Ignition
Ignition is an off-shore IT services organization with clients in Europe, throughout the Caribbean and North America. Founded in 1998 in Bermuda, Ignition has grown significantly and is one of the leading IT service providers with offices in Bermuda, Halifax, Atlanta and Cayman Islands with representative offices in Curacao, Bahamas, Jamaica and Trinidad. Visit http://www.ignitionmsp.com for more information.
###