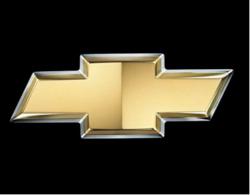 Plainfield, IL (PRWEB) June 16, 2011
When it comes to television shows like the X Factor, the sales professionals at Bill Jacobs Plainfield - the leading Chevrolet dealership in Plainfield, Illinois - know that they are popular for a reason. The fact that Chevy will be a sole sponsor is great news that is going to make it even easier for them to sell new and used Chevy cars and trucks.
"FOX is thrilled to partner with Chevrolet, an iconic American brand that celebrates the everyday hero, in launching the most anticipated series of the fall, the X Factor. We look forward to continuing our collaborative efforts with Chevrolet, which has become a key marketing partner for the network," said Jean Rossi, president of FOX One and executive vice president of sales for Fox Broadcasting Company.
Chevrolet's wide-ranging sponsorship will include automotive exclusivity in multiple episodes throughout the season. These will feature in-show integrations, season-long organic product placement and an off-air marketing partnership with digital extensions that will include http://www.fox.com/thexfactor and social media aspects.
"When the X Factor launches in the U.S., it seems very natural that Chevrolet is riding shotgun," said Rick Scheidt, vice president of Chevrolet Marketing. "For the past 100 years, Chevrolet has been a cultural force in music, and we are proud to be partnering with FOX to support the next big thing for music fans and artists."
"We are excited to partner with Chevrolet, one of America's oldest and most recognizable brands, as we continue to build momentum for the premiere season of the X Factor in the U.S.," said Keith Hindle, CEO Americas of FremantleMedia Enterprises. "Our strategic partnership will allow Chevrolet to engage with new audiences and reach consumers through innovative programs across multiple platforms."
the X Factor judges – Simon Cowell, Paula Abdul, Antonio "L.A." Reid and Nicole Scherzinger – will travel the nation searching for undiscovered talent 12 years old or over – both solo artists and vocal groups – who are willing to brave the panel for a chance to make their dreams come true.
This is just another way that GM is showing they know how to keep their finger on the pulse of consumers around the country. When it comes to new and used Chevy vehicles, Bill Jacobs Plainfield is the place to shop in Illinois.
Consumers who want to buy a new Chevy in Plainfield, Illinois should stop in at Bill Jacobs Plainfield and see why they have made so many people happy over the years.
###