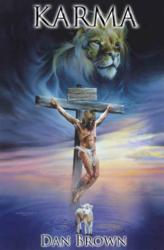 (PRWEB) June 15, 2011
Jesus has returned and it's Judgment Day for mankind. There's only one problem for Jesus. He has been walking the earth for over 30 years completely unaware that He is the chosen one. Matthew 24:36 states "but of that day and hour no one knows, not even the angels of heaven, nor the Son, but the Father alone."
As compared to 2000 years ago, there were not three wise men waiting to announce His birth. Jesus was reincarnated quite unceremoniously in 1969 under a different name. His true identity and the nature of his past life were hidden from Him until the time was right. Early one particular morning, God speaks to his Son for the first time, catching His Son completely off guard. Through a series of spiritual coincidences, God proves His existence, and wakes His Son up to the destiny which is awaiting Him.
God's Son eventually stumbles across a real-life yet little-known prophecy known as St. Malachy's Prophecy. The 900 year old prophecy listed the names of 112 Popes destined to rule the Vatican. Pope Benedict is listed as the 111th Pope on the list. God's Son realizes that His name is the final name listed on the prophecy. God's Son devises a loving plan to wake society up to the fact that He has finally returned.
Dan Brown's Karma is destined to bring the Vatican to its knees and oust Pope Benedict from his throne. This true story is destined to resonate with students of A Course in Miracles, and fans of Disappearance of the Universe, and Your Immortal Reality, which were written by Gary Renard.
Dan Brown's book Karma is now available for sale at Amazon http://www.amazon.com/KARMA-ebook/dp/B004ZZFZDI/ref=sr_1_1?ie=UTF8&qid=1308067170&sr=8-1
To View a video on St. Malachy's Prophecy click here: http://www.youtube.com/watch?v=337V6GHTDFc
###