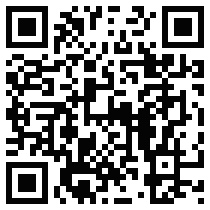 Making social connections is like trying to decode a QR Code with the naked eye
Boston, MA (PRWEB) June 23, 2011
YouthCare, a leading provider of services to individuals with Asperger's syndrome, is pleased to announce its program expansion from kids and teens to young adults ages 18-26. Young adults with autism spectrum disorders (ASD) are particularly vulnerable to social isolation due to their communication and social interaction challenges. By learning strategies for making social connections, however, young adults with ASD can reduce the risk of being isolated and developing serious depression. Such key strategies are being taught by the Massachusetts General Hospital's YouthCare Program starting this July 2011.
Human beings are social animals so the old adage goes. We are "wired" that way. But that wiring can get somewhat jumbled for folks with autism. For them, making social connections is like trying to decode a QR Code with the naked eye. For this reason, YouthCare is offering a new program that provides young adults with autism that "barcode reader" or lens through which they can decipher the language of relationships.
During the month of July, these young adults will learn to improve their social communication skills for:

Starting and maintaining friendships
Going on dates or other social events
Interacting with college classmates, roommates, work colleagues and others
Moreover, they will develop relationship strategies that work for their personality through ice-breakers, discussion, improvisational activities, and more all within a structured, supportive, and comfortable setting.
And YouthCare has a track record of success. Recently at a book signing event, John Elder Robison, author and a leading spokesperson for the aspergian/autistic community explained to the audience that: "I look forward to the day researchers develop tools to remediate the toughest components of autistic disability. Until then, we must do the best we can to help people develop adaptive strategies and coping mechanisms. Study after study has shown the effectiveness of Asperger life skills programs. I can think of no better place than MGH YouthCare for a young person to acquire those vital abilities."
About YouthCare
YouthCare, at the Massachusetts General Hospital, is a highly successful therapeutically-based program that helps children, teens and young adults with Asperger's syndrome and related autism spectrum disorders to develop social skills. Participants receive therapeutic support through a variety of recreational, social and educational activities. YouthCare is committed to help its participants make the social connections and gain the independent living skills needed to achieve their full potential.
###