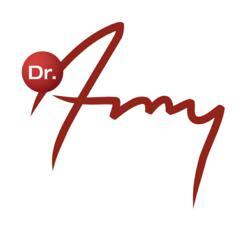 Toronto, Canada (PRWEB) June 15, 2011
For many, Father's Day means a visit with dad and a father's day gift. Many people find dad the hardest member of the family to shop for. What to do? Instead of another tie that will languish in the cupboard, Caring Cards provide hours and hours of conversation inspiration, for just $19.95.
"I am always searching for ways to connect with my father where we both leave with a smile on our faces. Caring Cards are a perfect way for us to do just that. My father loves sharing his memories and I love hearing them!" This comment from a fan of Caring Cards is an example of the response Caring Cards are receiving.
Produced by Dr. Amy Inc., each deck of cards contains 54 questions on topics that range from arts and culture to wisdom and work.
Questions are suitable for seniors at different ages and stages of cognitive ability, and are open-ended to stimulate conversation and avoid simple yes or no answers.
Sharing memories is a great way for family members to deepen their relationships with an aging relative. "Caring for an aging family member is about more than attending to physical needs and daily tasks. At its best, it's about enriching the day. One way to do this is through meaningful conversation that engages the mind and lifts the heart. Yet sometimes, even the most loving people need help thinking of new and interesting things to talk about. This Father's Day, let Caring Cards help," says Amy D'Aprix, MSW, Ph.D.
About Dr. Amy Inc.
A leader in caregiver wellness, Dr. Amy Inc. provides both family and professional caregivers with expert information and support for the emotional and family issues that are a common part of caregiving. Dr. Amy Inc. was founded by Amy D'Aprix, MSW, PhD, CSA, an inspiring speaker, coach, author and expert on aging, retirement and caregiving. Dr. Amy began working with seniors and their families more than 25 years ago, and was a caregiver to her parents for 10 years.
If you would like more information about Dr. Amy Inc. or would like to order Caring Cards, please visit http://www.dramycaregiving.com
Contact:
Amy D'Aprix
President, Dr. Amy Inc.
Tel: 416 737-1523
dramy(at)dramycaregiving(dot)com
###