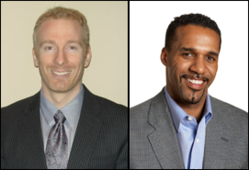 We have built a solid model that can be replicated to solve problems and add new incremental revenue streams to merchants utilizing their stored value systems.
Portland, OR (PRWEB) June 16, 2011
Giftango co-founder and CEO David Nelsen will participate on a panel titled "Mitigating digital fraud: tips for fortifying your digital gift card business," at the 2nd International Gift Card Summit, on June 21, 2011 in the Rhein-Main-Hallen in Wiesbaden (near Frankfurt, Main/Germany). Nelsen has filed seven patents around digital and mobile gifting. He brings a wealth of experience to the panel related to new technology, security and the stored value landscape.
Giftango delivers eGift cards for more than 100 leading brands in the United States and powers digital gift card solutions for some of the largest incentive and loyalty companies in the market.
"We are excited to speak with an international audience about the growth that the eGifting market is currently experiencing," said Nelsen. "Giftango has built a strong product and company business model that can effectively be replicated in other countries across the world, helping all types of merchants add new incremental revenue streams to their stored value systems."
Additionally, Marcell King, vice president of merchant development, will be presenting a session entitled "Global Learnings from Best Practices – Gift Card Strategies of Success." King, formerly the Senior Manager of Global Gift Card Channels for Amazon.com, recently joined Giftango to lead a team focused on global Merchant Solutions. He brings strong international experience and the perspective of a global leader in merchant gift card solutions and promotions to Giftango.
Conference Speaking Agenda:
Who: David Nelsen, co-founder and CEO, Giftango; Marcell King, VP of Merchant Development, Giftango
Where: 2nd International Gift Card Summit, Rhein-Main-Hallen in Wiesbaden (near Frankfurt, Main/Germany)
When: June 20-21, 2011
About Giftango
Giftango Corporation, founded in 2005, has redefined gifting with their innovative delivery of digital eGift cards and promotional codes to email and mobile phones. Merchants utilize the Giftango platform to power digital gift card sales, a wide variety of promotions as well as distribution through 3rd parties.
Giftango's Channel Partner solutions give loyalty and incentive companies and e-commerce sites the ability to add virtual gift card fulfillment to their consumer offering for hundreds of national, regional, and local brands. Giftango is integrated with more than a dozen gift card processors and has patent-pending technology. Giftango delivers virtual eGift products across more processors and brands than any competitor in the market.
# # #