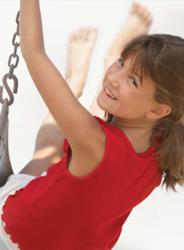 Now we can potentially better understand how likely their curve will progress over time and combined with other diagnostic information, allow us to structure an effective personalized non-surgical treatment
Minneapolis, MN (PRWEB) June 16, 2011
A saliva-based genetic test that helps doctors determine which children diagnosed with mild adolescent idiopathic scoliosis (AIS) are least likely to develop a painful and debilitating abnormal lateral curvature of the spine is now available for the first time at Schumacher Chiropractic Clinics, P.A. in Hopkins, Minnesota.
The SCOLISCORE Prognostic AIS Test, developed by Axial Biotech and distributed by DePuy Spine, uses the science of genetics to help the doctors at Schumacher Chiropractic Clinics identify low risk patients, potentially saving them from years of repeated office visits and x-ray exposure, as well as the stress and anxiety associated with the uncertainty of scoliosis curve progression.
Scoliosis affects an estimated 6 million people in the United States. Most of them are children between 10 and 15-years-old. There is no cure. Fortunately, in most cases, scoliosis is mild or moderate and generally does not require medical treatment. However, each year an estimated 30,000 children are put into a back brace for scoliosis and may also have increased health risks due to frequent x-ray exposure.
The SCOLISCORE Test, which uses DNA markers found in the saliva, is designed for male and female patients diagnosed with Mild (10 – 25 degree Cobb Angle) Adolescent Idiopathic Scoliosis (AIS) who are from 9 through 13 years of age, and who are self-reported as Caucasian.
Spine surgeons at 40 medical centers around the U.S. were first introduced to the test and have been defining it's clinical use since 2008. "We are proud to be the first chiropractic clinic in the Twin Cities to team up with SCOLISCORE to provide this cutting edge technology," said Bill Schumacher, DC, co-founder of Schumacher Chiropractic Clinic in Hopkins, Minnesota. "Now we can potentially better understand how likely their curve will progress over time and combined with other diagnostic information, allow us to structure an effective personalized non-surgical treatment."
To administer the test, a saliva sample is collected in the doctors office at Schumacher Chiropractic Clinic and then sent to Axial Biotech for analysis. The confidential test results are typically available within a few weeks. Patients can get a score anywhere between 1 and 200 – 50 or less is considered low risk of having progressive curvature.
The SCOLISCORE Test was developed by Axial Biotech, Inc. and is marketed and distributed by DePuy Spine, Inc., a Johnson & Johnson company.
For more information about the SCOLISCORE Test, visit http://www.schumacherchiropractic.com
About Schumacher Chiropractic Clinics
Schumacher Chiropractic Clinics, P.A., is a family of chiropractors with over 29 years of experience treating patients for head, neck, back and leg pain using modern techniques and therapies that are gentle and effective for all age groups. Serving the Twin Cities of Minneapolis/St. Paul since 1981, Schumacher Chiropractic is committed to providing personalized scoliosis treatments that are effective and non-invasive. Visit http://www.schumacherchiropractic.com for more information.
###