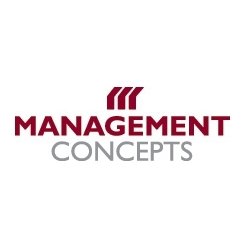 "We faced our challenges, learned a great deal, and met them successfully. Project managers need this information." Robert L. Gordon, co-author The Virtual Project Management Office


(PRWEB) June 15, 2011
Management Concepts Press announces the publication of The Virtual Project Management Office, a critical addition to the project manager's library. Written by two experts in project management and the development of successful virtual project management offices (VPMOs), the book identifies and offers solutions to the most common problems encountered. To provide these answers, the authors build a framework for developing a virtual office based on over 30 years combined experience.
The authors, Robert L. Gordon and Wanda Curlee, in their roles as consultants in a variety of commercial settings and as university professors, provide a thorough review of the issues in building and sustaining a VPMO. They know how globalization and geographic distance change project management and how new technologies change the dynamics of management and communication.
"The issues," Curlee notes, "are that communication across time zones, cultures, and language is much more difficult than most of us recognize; policies are different from location to location; and security must be examined from a systems-wide, multi-office perspective." Gordon adds, "We wrote this book based on the challenges we encountered. We faced them down, learned a great deal, and met them successfully. To confront the confluence of globalization and technology, project managers need this information."
Steven Benjamin Director of Project Management training at Management Concepts observes that the challenges of the virtual office are not unique to the private sector. "They are particularly relevant for federal project managers who have had to align off-site contractors with executive managers in the headquarters office. The techniques in this book are on-target for both sectors."
Project managers easily recognize that the virtual office poses new challenges. Many find it less easy to integrate the use of soft skills within the virtual context. "More than ever," Gordon confirms, "project managers' success is built upon trust-building, as well as the ability to apply the right type of communication to a particular situation. We know this book provides a road map because we have followed it, and we did not lose our way."
To learn more about this publication and see the entire Management Concepts Press catalog, please go to http://www.managementconcepts.com/mcpress
For more than 38 years, Management Concepts has successfully unleashed the full potential and productivity of over one million federal employees through our innovative and highly-effective approach to individual and organizational achievement. Every major agency in the federal government, dozens of state and local government offices, and hundreds of corporations have benefited from the company's high impact training courses, custom learning and development programs, professional consulting services, and award-winning publications. The Company's renowned training programs are delivered "live" in-classroom and online (public and private sessions) to over 312 cities throughout the U.S. and around the world. The company was named Business of the Year in 2010 by ISA, The Association of Learning Providers. To find out more, please visit http://www.managementconcepts.com.
Contact: Barbara Kres Beach, 703-790-9595
###