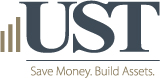 What can we do to better manage our expenses when our budgets are already tight as it is?
Santa Barbara, CA (PRWEB) June 15, 2011
Many nonprofit organizations are continuing to feel the aftershocks of the late Great Recession. The fluctuating nonprofit workforce teamed with contracting budgets and heightened demands for services have these organizations experiencing stresses like never before, reports the Unemployment Services Trust (UST).
A recent survey performed by the Nonprofit Finance Fund reported that 2011 will continue to be another tough year as 85% of the 1,900 nonprofit organizations surveyed are expecting an increase in service demands, while just 46% expect to be able to fully meet the increased need for services. Another recent survey performed by the Nonprofit Research Collaborative found that, of the 2,500 organizations examined, 20% stated that their budgets for 2011 are lower than that of 2010, and 7% of nonprofits fear closure due to financial pressures. When organizations predicted budget cuts, the most frequently cited measures to reduce expenditures were cutting program activities, services or operating hours. These measures were planned by 66% of organizations anticipating a budget reduction, while 59% indicated that staff compensation would be cut.
And, not only are total contributions down, but nonprofits are finding that donors who are making contributions are putting their money toward the program itself and not providing funds to be put toward employee salaries or paying for utilities. "One of the hardest things is finding funding for operating support," stated Ann King, Executive Director of the Tri-Valley Haven in Livermore, California. "Last year, we received more restricted money and less of the important general funds that help us manage the organization." This spells trouble for many organizations – increased demand for services and less money to put them in action means more volunteer workers, less full-time employees and a potential increase in unemployment claims.
This has left many nonprofit organizations asking: What can we do to better manage our expenses when our budgets are already tight as it is?
Donna Groh, Executive Director of the Unemployment Services Trust, says that becoming a direct reimbursing employer is one option for reducing expenses that can be beneficial to nonprofits in a couple ways. Federal law gives 501(c)(3)s the distinct option to become self-reimbursing employers by removing themselves from the state unemployment tax system and paying dollar-for-dollar for unemployment claims filed against the organization – good news for organizations who are tired of watching their valuable dollars disappear. "When paying into the state unemployment tax system, organizations typically pay $2.00 in taxes for every $1.00 in benefits paid out due to socialized tax rates that force employers to cover the unemployment costs of other employers, so there is a lot of money going to waste." Groh continued, "Opting out of the state unemployment tax system means that nonprofit employers are not obligated to pay for tax increases that come as a result of hikes in state unemployment, federal borrowing to cover claims or state fund deficits."
However, when opting out of the state unemployment tax system, organizations must be aware that this creates a heavier work load for their human resources department as they will have to either monitor unemployment claims in-house or outsource them to a claims monitoring service. Unemployment trusts often provide claims monitoring services as an added feature to joining the trust. "Claims monitoring services are very beneficial to the organization in both a financial and a logistical sense, freeing up valuable employee time and resources," says Groh.
Unemployment trusts provide nonprofits with a rate based on their own claims history and create a reserve for the organization to make quarterly deposits into, which the organization owns and holds as a working asset on their books. When an organization experiences a layoff, instead of jeopardizing its cash flow, the trust will pay the state out of the agency's account, which will be replenished through future quarterly deposits. The rate given to the organization by the trust is often less than the state unemployment tax rate, which helps nonprofits preserve funds that can be allocated according to the organization's mission, where they belong.
Currently, more than 2,000 nonprofit organizations work with UST to lower unemployment costs and opt out of the state unemployment tax system. For more information about the organization, visit http://www.ChooseUST.org or call (888) 249-4788.
###