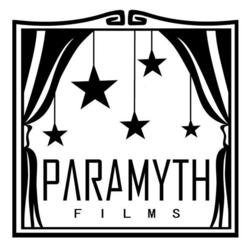 "Our mission is to create films that will inspire and illuminate, as well as foster greater understanding among people through the most influential medium of our time." - Van Vlahakis, Co-founder of Paramyth Films and Owner and Earth Friendly Products CEO
GARDEN GROVE, Calif. (PRWEB) June 15, 2011
Earth Friendly Products (http://www.ecos.com), a leader in manufacturing award-winning, eco-friendly cleaning products, is proud to announce the formation of a Paramyth Films, a development and production company that will create full-length motion pictures for theatrical release. The announcement was made by Van Vlahakis, Co-founder of Paramyth Films and Owner and CEO of Earth Friendly Products.
"My partners and I are very excited to announce the creation of our new venture that will develop motion pictures primarily for theater, but also for television and DVDs," exclaimed Vlahakis. "We have one project already underway and are looking for other scripts that we can develop and bring to screens in the U.S. and abroad."
Kelly Vlahakis-Hanks, Paramyth Films Co-founder and the Vice President of Earth Friendly Products said, "Motion pictures have contributed to our knowledge, created public opinion and attitudes, and have had a profound impact on human behavior and culture. Our mission is to create films that will inspire and illuminate, as well as foster greater understanding among people through the most influential medium of our time."
Headquartered in Beverly Hills, Paramyth Films' first property is a story about the American dream. "It's the tale of a young immigrant's vision for a brighter future, the struggle to create an entity that placed people ahead of greed, and threatened billions of dollars in corporations' profits," explained Nika Agiashvili, President of Production. "This first film is based entirely on a true story. We have a completed script and will start pre-production shortly."
Head of Development at the new film company, David Agiashvili, said, "Paramyth means 'story teller' and all great motion pictures tell stories that shed light on human behavior, what motivates people to act as they do, and why we make certain choices in our lives. We are delighted that our first film is going to be an inspirational one, but we will be looking to develop scripts and concepts like our first one that will be competitive entertainment properties in all genres."
For more information about Paramyth Films, please visit http://www.paramythfilms.com.
About Earth Friendly Products
Earth Friendly Products is the leader in the development and production of environmentally friendly cleaning supplies for household and commercial use with over 150 products manufactured, distributed, and sold in the USA, Canada, Europe, South America, and Asia. All Earth Friendly Products are created with only replenishable and sustainable plant-based ingredients that are safe for people, pets, and the planet. The company proudly adheres to its strict "Freedom Code", a list of harmful and toxic ingredients that are not found in any of its products. Earth Friendly Products has proudly received the 2010 GEELA Award, 2009 Green PatriotTM Green 100TM Designation and the Champion level recognition from the US EPA through the Design for the Environment (DfE) Program's Safer Detergents Stewardship Initiative.
# # #