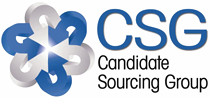 While technology has evolved significantly, the recruitment fee structure for recruiters has remained the same.
Dallas, TX (PRWEB) June 16, 2011
The old cliché says "if it isn't broke, don't fix it." But what if no one realizes it's broke because no one has really questioned if the way it works is still the "best" possible way? That's the question that was recently asked about the candidate sourcing process by a group of recruitment process outsourcing (RPO) professionals. What their research uncovered was that not only has the candidate sourcing process been broken for some time, but that they were in the perfect position to create a viable, working alternative. As a result, those professionals have come together to introduce The Candidate Sourcing Group (CSG) and a fundamentally better way to source candidates.
Resume sourcing has been around a while. In fact, it's been a mainstay of corporate America for the better part of six decades. While technology has evolved significantly, the recruitment fee structure for recruiters has remained the same―10% to 30% of the first year's salary. In that same vein, internal recruitment roles have changed, including how and when recruiters are utilized. So, it begs the question: Should a company charge the same fees regardless of how a candidate is obtained? Unfortunately, if you have done business with a contingency recruiter, it likely won't surprise you that they close only 2% to 12% of their job orders. Thus, in order to make money, they then have to charge higher costs to those clients for whom they are actually able to place candidates.
So, after conducting an in-depth industry analysis, Candidate Sourcing Group was born in an effort to correct what is currently "broken" with candidate and resume sourcing. With more than 25 years of combined recruiting and staffing experience, CSG presents its clients and candidates with real and affordable solutions. It achieves this by blending two strategic approaches: Leveraging the best available technology to actively seek and identify the most qualified candidates on the market, while employing and training a highly qualified team of sourcing specialists who retain and excel in old school recruiting formats.
CSG employs techniques such as phone sourcing and online sourcing to reach both active and passive candidates, widening the pool and increasing the chances of success. Not only does this proactive approach produce better candidates, but because there are no recruitment fees or per-hire charges, it also is much more affordable than the standard recruiting method because clients only pay for the sourcing services.
CSG's approach offers a viable solution to businesses and HR departments of all sizes, while providing small businesses the opportunity to benefit from the reach and depth of a comprehensive sourcing solution at an extremely low price.
A wide range of industries will find applicability in the solution offered by CSG, including: Restaurant, Hospitality, Retail, Information Technology, Healthcare, Finance, and Construction. For more information, visit http://candidatesourcinggroup.com.
About Candidate Sourcing Group
The Candidate Sourcing Group is a U.S.-based recruitment process outsourcing (RPO) firm that assists organizations of all sizes with their sourcing needs. The Candidate Sourcing Group offers a wealth of recruiting services including online resume sourcing, phone sourcing, screening, ad response management, background checks, and more. The company consistently out performs and out delivers the competition with its reliable service, quick turnaround time, affordable pricing, quality matching, and contract-free business approach. The Candidate Sourcing Group is available 24/7 to meet any and all candidate sourcing needs. The company offers a no risk, no obligation, free snapshot preview.
###