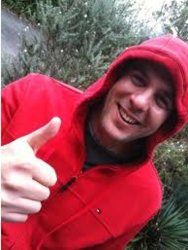 They are doing something right in the eyes of many, and that something is what many business owners are currently missing
Sydney, Australia (PRWEB) June 16, 2011
Casey Neistat's hilarious Bike Lanes video went viral last week which he filmed in response to a $50 fine issued to him by a New York City police man for not staying on the bicycle lane. The said video received over two hundred thousand hits on its second day alone. Online business expert and proprietor of http://www.SuperFastVideos.com/, James Schramko was one of the many entertained by the author's unusual creativity.
"He definitely got his point across in a humorous and spectacular fashion." said the smiling James Schramko, "He managed to captivate a large audience who either shared his outlook or simply found the video amusing. Either way it was a great video and a great angle."
Neistat's video would fall under the "Social Video" category, often created by non-professionals like Casey, to get a message or a personal cause across to others. Lately, the World Wide Web has seen an increase in the number of videos falling under the same category, and some of them are enjoying the same kind of attention as the Bike Lanes video.
"They are doing something right in the eyes of many, and that something is what many business owners are currently missing," explained Schramko "I often encourage my web video production team at SuperFastVideos to think out of the box and be creative."
There are literally millions of videos uploaded daily to popular video sharing sites such as Youtube, though many online marketers fail to grab the attention of their target viewers. Social videos generally not intended for generating profit often enjoy more success than many existing sales videos out there.
Has the way people view or perceive videos evolved? Are social videos going to replace antiquated production methods? Are there lessons to be learned here? James Schramko shares his thoughts:
"There definitely are lessons to be learned here, namely how to get inside the mind of the viewers the way many amateur video creators have. We need to incorporate those lessons into our own videos. After the humor and the laughter have passed, professional videos will still play a very important part in establishing online authority. We just need to take the best of both worlds and fuse them together in order to succeed."
For more information about SuperFastVideos head over to http://www.SuperFastVideos.com.
About SuperFastVideos
A division in James Schramko's SuperFastBusiness specializing in web video production and high quality 3D animations. Previously kept private, SFV has recently been opened to the public and is now catering to clients worldwide.
About James Schramko
Former General Manager of a Mercedes-Benz dealership in Sydney, Australia, Schramko started SuperfastBusiness 6 years ago. James has since become one of the most sought-after Internet Marketing Coaches in the world. Author of the tremendously successful Traffic Grab as well as the FastWebFormula live event series, James provides Internet Marketing services to thousands of clients around the world.
###