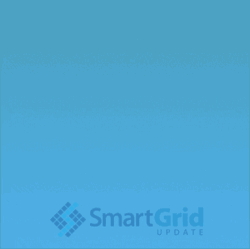 240 million smart meters are set to be deployed by 2020 and European Smart Grid investments are projected to reach 56 Billion Euros in the next 8 years
(PRWEB) June 17, 2011
2011 has seen yet another seismic shift in the grid's development as industry momentum has sparked off new regulations and standards that will ensure market competition, utility technology investment and system interoperability.
240 million smart meters are set to be deployed by 2020 and European Smart Grid investments are projected to reach 56 Billion Euros in the next 8 years.
Europe will not adopt the US's "softly softly" approach when it comes to a smart roll out and this means that 2012 and beyond are set to be yet even more momentous financially and technologically.
Just look at the numbers….

Smart grid Investment to total €140 Billion worldwide by 2015
Smart grid distribution automation spending to total €32 Billion worldwide by 2015
T&D and power generation investment in the EU will total over €226 Billion over the next 10 years
The Smart Grid market alone in Europe will be worth €6.4 Billion by 2020
BUT the smart grid market place is littered with failed tests, technology issues and huge question marks over demand response, data management, consumer benefits and, most recently, cyber security and privacy. Those that best navigate their way through the Smart Grid minefield creating products and services that Utilities need will be deservedly building profitable Smart Grid businesses.
Anthony Walsh, Specification Manager at ESB Networks, spoke at last year's Smart Grid Technology Europe Conference and gave an insight into their strategy to selecting new technologies, forming partnerships and on some of the new things that they are trialling.
So for a limited amount of time only, I'm making this available to you as I thought you might be interested. You can get a copy of Anthony's presentation for free at: http://tinyurl.com/6a6coqa
For more information contact:
Annabel Helm
Research Analyst and Conference Director Europe
Smart Grid Update
7-9 Fashion Street, London
E1 6PX
+44 (0) 207 375 7166
ahelm(at)smartgridupdate(dot)com
Upcoming events:
The 2nd Annual Smart Grid Technology Europe Conference, 15th – 16th September 2011, Amsterdam
http://www.smartgridupdate.com/eu
###