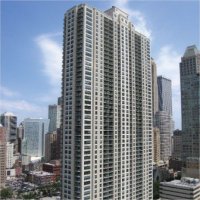 "We are excited about delivering optimum results for One Superior Place, a truly dynamic property in downtown Chicago," said Stephanie Brock, Central Division President, Riverstone Residential Group.
Dallas, TX (PRWEB) June 15, 2011
Riverstone Residential Group, one of the largest privately-owned, third-party multifamily property management companies in the United States, has assumed management of One Superior Place, a high-rise property in the vibrant River North neighborhood of downtown Chicago. Poised to expand in the Chicago market, the new management contract reflects Riverstone's rich urban, high-rise property experience in major U.S. metropolitan areas. The company manages urban properties in cities such as, San Francisco, Los Angeles, Seattle, Portland, St. Louis, Washington DC, Denver, Hoboken and Atlanta, to name a few.
One Superior Place, located at 1 West Superior Street, Chicago, Illinois 60654, is a 52-story mixed use tower containing 809 apartments with first floor retail space, a second floor full-service salon and spa, and a 6-story public parking garage. The tower's neighborhood, River North, is close to employment, the Magnificent Mile retail shopping, and walking distance to Lake Michigan's many recreational offerings.
One Superior Place will be part of Riverstone's Central Division led by Stephanie Brock, Division President.
"We are excited about delivering optimum results for One Superior Place, a truly dynamic property in downtown Chicago," said Brock. "With an exceptionally experienced local team in this market, Riverstone is positioned to grow our management services and provide excellent returns for our client and other Chicago properties in the future."
As a proven multifamily transition and operations expert, Riverstone has earned the management of over 650 properties nationwide. The company's transition process is comprehensive and includes expert teams who coordinate the onboarding of new associates, training, market analysis, and strategic and tactical operations and marketing plans. Riverstone uses a comprehensive new property checklist that organizes all groups to ensure a seamless transition for the properties and their owners.
"Riverstone is thrilled to have earned the opportunity to enhance our portfolio with One Superior Place," said Terry Danner, President of Riverstone Residential Group. "We have experience in the Chicago market and with high-rise urban assets in major metropolitan areas. We appreciate that our client has entrusted us with this outstanding property."
"We will continue to clearly demonstrate our corporate strategy to combine the strength, efficiencies and resources of a national organization with outstanding local market expertise to achieve the highest value for our clients and residents," added Danner.
About Riverstone Residential Group
Riverstone Residential Group, one of the largest third-party multifamily apartment management companies in the United States, is focused exclusively on the delivery of unparalleled property management, as well as, resident and ancillary services. Riverstone's core service groups include accounting, affordable housing, compliance and property audits, information technology, risk management, human resources, marketing and education, purchasing, and regional maintenance. Ancillary service groups include utility management services, resident screening and receivables management services, client and resident insurance, as well as financial advisory services. The company manages a portfolio of multifamily assets valued at more than $15 billion for leading institutions, pension funds, developers and other major owners. Located in metropolitan markets across the nation, the more than 650 managed apartment properties include high-rise, mid-rise, and garden-style communities in conventional, affordable and receivership assets. The company is headquartered in Dallas, TX. For additional information, visit http://www.RiverstoneRes.com or e-mail clientservices(at)riverstoneres(dot)com.
###