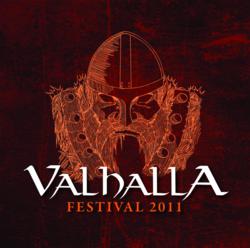 (PRWEB) June 17, 2011
The Valhalla Festival of Muscle and Power officially unveils its Mr and Miss Valhalla contest today. The organisers are giving a £5 discount to anyone who dresses up on the day – and anyone brave enough to get up on stage and show off their costume can win a unique Valhalla Festival trophy. There is a Junior Valhalla contest for children, too.
The idea of the contest is for people to attend the festival dressed up as their ultimate fantasy warrior. Scott Horton, festival organiser and owner of Colchester's Hercules Gym, says: "You can come as a Viking, or any other warrior from history. Or it can be something from fantasy or sci-fi. Maybe you want to dress up as a Predator or a Gladiator! Whatever your favourite fighting figure is, put a costume together and come along."
The Valhalla Festival takes place on Saturday 23 and Sunday 24 July at Layer Marney Tower. Other highlights of the weekend include Viking workshops, storytelling and re-enactments, spear, knife and axe-throwing, and archery – as well as the official England's Strongest Man contest and the launch of England's Junior Strongest Man.
Gordon Evans, co-organiser and director of Zephyr Security, adds: "The idea of the Valhalla Festival is to honour the strong and the brave – and to put on a show for all the family. So, as well as the displays of strength and physical prowess, we're having this contest as a bit of fun for anyone who wants to get into the spirit of the day without getting down the gym!"
###