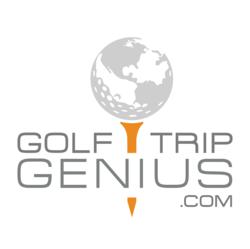 "Anyone with a smart phone on a golf trip these days is a photographer," said Mike Zisman, president of GolfTripGenius.com. "Capturing and sharing photos is a terrific way to keep memories of a great trip alive."
Wayne, PA (PRWEB) June 17, 2011
GolfTripGenius.com announced enhancements to its web-based service that makes golf travel simpler and more fun. New features have been added to GolfTripGenius' popular Trip Book, and Trip Talk has been introduced to allow golfers on buddy trips to communicate and share information and photos with others in their group.
GolfTripGenius.com applies sophisticated yet easy-to-use software to help golfers plan and manage golf trips. The service helps set up pairings, manage and score tournaments, create trip books, organize trip photos, track expenses and simplify trip logistics.
Trip Book, introduced in January 2011 for pre-departure planning, has been enhanced so trip leaders can easily create multiple books that bring together specific trip information with photos from the group leader's photo albums.
Each book is rendered as a PDF file that can be printed, stored, emailed and even converted to a physical book. The Trip Book feature now includes four different templates for creating books:

Pre-Departure Book– Includes the trip leader's (captain's) invitation letter, golfer profiles (including images), tournament descriptions and purses, tee sheets, travel logistics and any number of photo pages.
Daily Report Book – Includes scorecards and daily tournament results, plus the day's photos for a summary of the day's results.
Memory Book – Provides a permanent memory of the trip by including a letter from the leader (optional), player bios, completed scorecards, tournament results and an unlimited number of photo pages.
Photo Book – Contains images selected from the photo gallery along with captions and text the captain adds.
With GolfTripGenius.com's Trip Book, golf buddies can also upload and download photos to/from one or more trip photo albums and automatically post photos to Facebook. A new page layout tool that enables completely free-form composition of pages with multiple photo and text boxes is a powerful new benefit of the Trip Book tool.
"Anyone with a smart phone on a golf trip these days is a photographer," said Mike Zisman, president of GolfTripGenius.com. "Capturing and sharing photos is a terrific way to keep memories of a great trip alive."
Using the new GolfTripGenius.com Trip Talk tool, golfers can verify meeting times, send photos and even engage in some good-natured trash talking among other players in their group. Trip Talk also provides a private "wall" where golfers on a trip can post and share comments and photos.
"Trip Talk is a simple and fun way to boost the camaraderie of any buddy golf trip," Zisman said.
Trip Book is included as part of GolfTripGenius' Genius Edition, the service's advanced product offering; Trip Talk is included in both the Genius and Basic editions.
About GolfTripGenius.com
GolfTripGenius.com was launched in 2010 to introduce a new category of innovative, web-based golf travel solutions to traveling golfers, resort and golf destination managers and PGA Professionals. Powering these solutions is the first-time use of operations research programming and advanced mathematical algorithms applied to commercial golf scheduling and tournament design challenges. The resulting low cost, online products provide benefits that greatly enhance any golf trip experience.
###