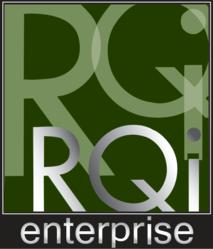 Kramer's small size worked in their favor. They demonstrated in many areas and many times their ability and willingness to move quickly and efficiently when it comes to meeting our needs
Orlando, FL (PRWEB) June 16, 2011
Kramer Healthcare Technologies announced that Wishard Health Services in Indianapolis, IN, has selected the following Kramer provided revenue cycle solutions: RQi enterprise™ (Registration Quality Improvement), RQi patient address™, RQi patient identity™, RQi price estimator™ and RQi eligibility™ to provide denial prevention support.
The RQi suite of web-based revenue cycle solutions includes quality assurance to detect and flag registration errors through the point of billing. Simultaneously, it coaches the registration team to improve their performance and maintain a solid workflow throughout the registration process.
In order to improve their registration accuracy, as well as build positive community relations through improved customer service, Wishard Health Services searched for an automated tool that would assist its patient registrars. RQi enterprise™ was selected for its ability to provide integration throughout the revenue cycle, its robust rule engine, and its combination of batch and real-time error detection, as well as RQi's ease of use, depth of editing, and comprehensive reporting capability.
Wishard Health Services selected RQi enterprise™ for many key strategic reasons according to Mr. Gordon Jaye, Director of Patient Access Services. He shared that "the main reason we selected Kramer was their willingness to work with McKesson to potentially integrate their tools into our main HIS. Kramer's small size worked in their favor. They demonstrated in many areas and many times their ability and willingness to move quickly and efficiently when it comes to meeting our needs".
During the evaluation process, Wishard Health Services gained interest in RQi enterprise™ because of their ability to demonstrate comprehensive KPI's from pre-registration to the point of billing. "In addition," said Mr. Jaye, "one of our most important selection criteria was that our future QA partners needed to demonstrate their abilities to perform positively throughout their client base. In Indiana, RQi enterprise™ provides the best fit for our organization."
RQi enterprise™ is a healthcare registration solution that detects and flags registration and patient visit errors for correction, both upon admission and prior to discharge and billing. The RQi™ service line provides 100% data review for improved billing accuracy, improved employee accountability, instinctive workflow, and immediate feedback to the user. Each system is customized onsite to ensure maximum performance and customer satisfaction.
###