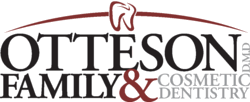 Let your Family to Become a Part of our Family
(PRWEB) June 20, 2011
Kevin Otteson, D.M.D. is proud to announce the release of his new website at http://www.drotteson.com. The Chandler, Arizona dentist worked with marketing agency EMediaNode to create a modern website that he hopes will be a comprehensive dentistry resource for current patients, prospective patients, and anybody who wants to learn more about dentistry.
Dr. Otteson has designed his new site to be a valuable resource for users who wish to learn more about general, cosmetic and restorative dentistry – not just for his patients. According to Dr. Otteson, "It would be great if everyone came to my site for information about dentistry." It is Dr. Otteson's hope that this new site will help to bolster his already strong presence in the Chandler community, which he has served for more than 24 years.
Kevin Otteson, D.M.D. and his staff, some of whom have been with the practice for 20 years, have worked to create a truly unique practice. Not only does Dr. Otteson perform just about every cosmetic, restorative or general dentistry treatment his patients could need, but he and his staff have established a trusting and personal relationship with each of their patients.
Says Otteson, "What makes my practice different is that my office is made to feel like a home. We hope to bring not just professionalism, but also friendship to our patients. We remember our patients' birthdays and special events, and make it a point to give the kind of one-on-one attention that every patient deserves. Many dentists do this, but we like to think we do it better."
That same personal touch is evident in Dr. Otteson's website. From its warm tones, to its modern layout and abundant information, Dr. Otteson's website reflects his personal approach to dentistry. "At our practice, we take pride in providing state-of-the-art dentistry in an environment that is comfortable and personal," says Dr. Otteson.
When patients come to Dr. Otteson's practice in Chandler, they are greeted with a friendly smile. Dr. Otteson listens carefully to each patient's goals and expectations, then he custom-crafts a treatment plan to suit that patient's unique needs. Because he realizes that a beautiful smile can not only enhance a person's look, but also his or her self-esteem, Dr. Otteson takes pride in providing peerless cosmetic and restorative dentistry services.
To enhance his patients' comfort and their overall dentistry experience, Dr. Otteson is a proud practitioner of sedation dentistry, which allows his patients to relax in comfort while they achieve the smiles of their dreams. In addition to thorough general and preventive dental care, Dr. Otteson is proud to offer the following dentistry solutions:

Teeth whitening
Porcelain veneers
CEREC crowns
Dental implants
Dr. Otteson and his team have established a reputation for excellence in the Chandler area. In creating his new website, Dr. Otteson has further illustrated his commitment to providing first-rate service to his patients and to his community.
For more information, please visit http://www.DrOtteson.com and or http://www.emedianode.com.
# # #